Clove Herring Open-Faced Sandwiches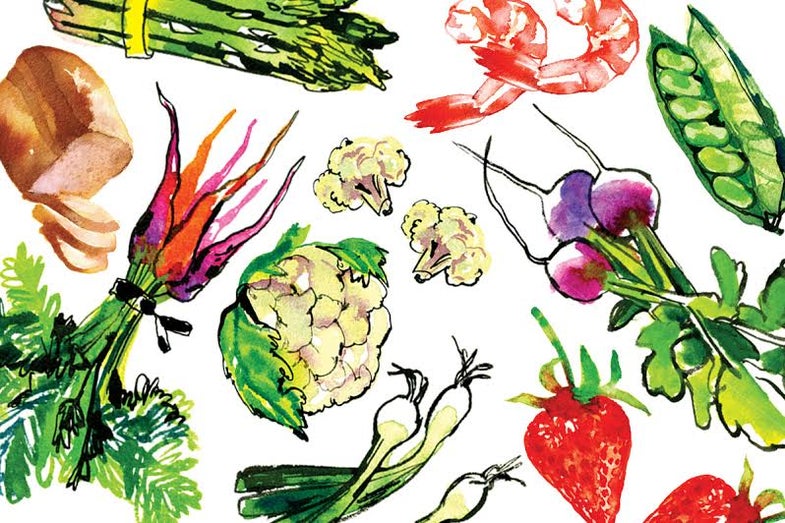 We love this herring in sandwich form, but Copenhagen's Gammel Strand restaurant usually serves the bread and butter on the side.
Yield: serves 6
Ingredients
4 pickled herring filets
1 cup red wine vinegar
1 tsp. salt
1 tsp. whole black peppercorns
1 tsp. whole cloves
7 Tbsp. sugar
1⁄4 cup water
6 slices thin, buttered pumpernickel bread
Lettuce
Minced onion
Capers
Chopped fresh dill
Instructions
Cut herring filets into thirds crosswise, put in a medium bowl, and set aside.
Combine red wine vinegar, salt, black peppercorns, cloves, sugar, and 1⁄4 cup water in a small saucepan, then boil for 5 minutes. Cool completely.
Pour clove mixture over herring, cover with plastic wrap, and refrigerate for 24 hours. Cover each slice of pumpernickel bread with lettuce and 2 pieces of herring. Top with onion, capers, and chopped fresh dill.