Green Beans Almondine
Toasted almonds and buttery shallots lend this simple side dish their enticing richness and crunch.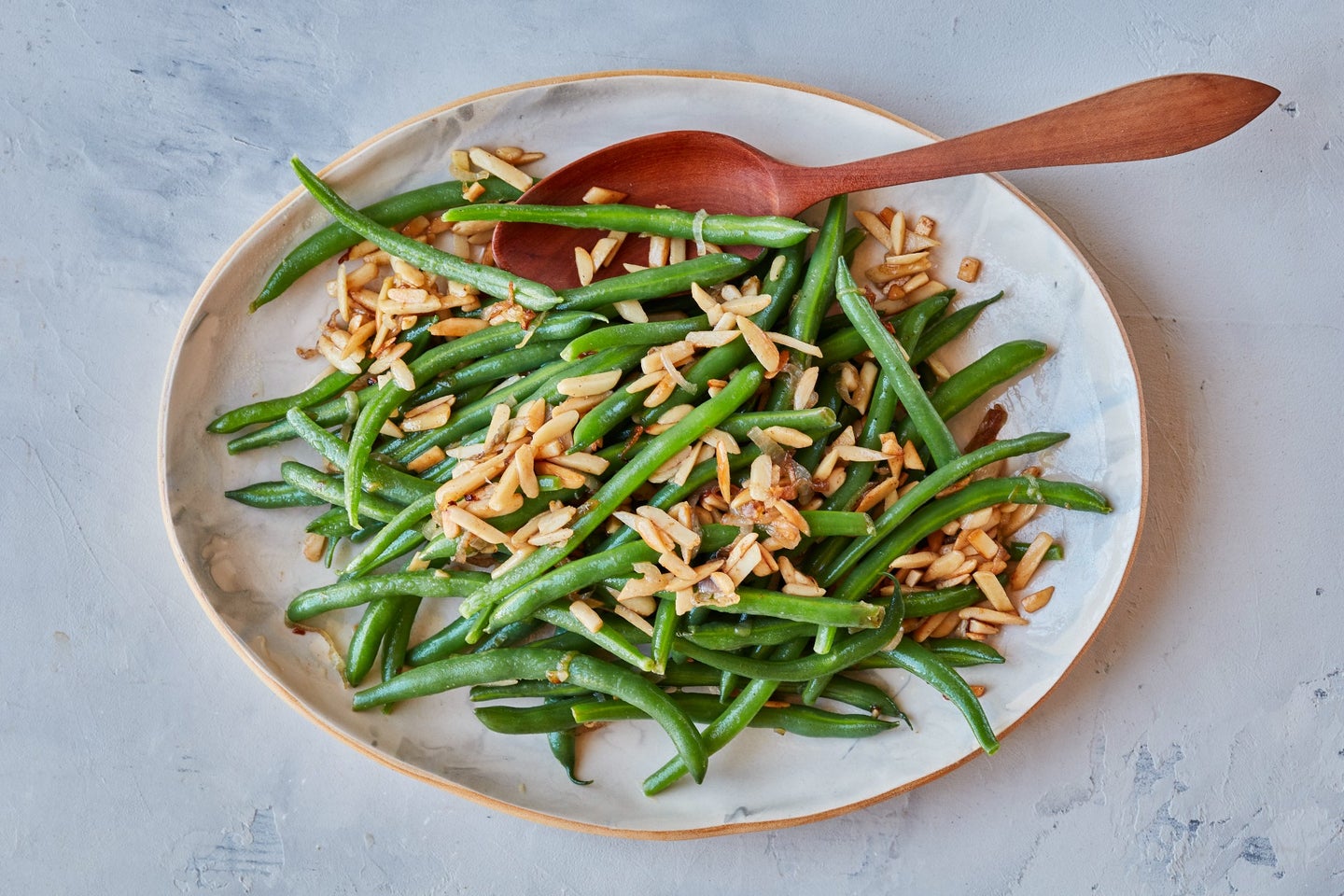 This almondine recipe is a beloved favorite shared by editor-at-large Shane Mitchell. The dish—a study in contrasts between blanched green beans, sharp chopped shallots, and buttery, crunchy almonds—pairs nicely with summer fare, from grilled meats and fried chicken to lighter, meatless mains. Together, the ingredients work in perfect harmony.
Yield: serves 8
Time: 35 minutes
Ingredients
Kosher salt
2 lb. string beans, trimmed
2 tbsp. (1 oz.) unsalted butter
1 cup slivered almonds
3 shallots, chopped
Freshly ground black pepper
Instructions
Bring a large pot of generously salted water to a boil. Set a large bowl of ice water nearby.
Drop the string beans in the boiling water and cook, until they are bright green and just tender, 3–8 minutes, depending on their thickness. Using a strainer or spider skimmer, transfer the beans to the ice water to stop the cooking. Drain the beans, pat dry, and set aside.
In a medium pot over medium heat, melt the butter. When the foam begins to subside, add the almonds and cook, stirring frequently with a wooden spoon, until just golden, 2–3 minutes. Add the shallots and cook, stirring frequently, until translucent, about 1 minute.
Add the beans to the pot and toss to coat. Cook until heated through, about 5 minutes. Season to taste with salt and black pepper, transfer to a large platter, and serve warm.
Reimagine the green bean casserole—and then go way beyond it.