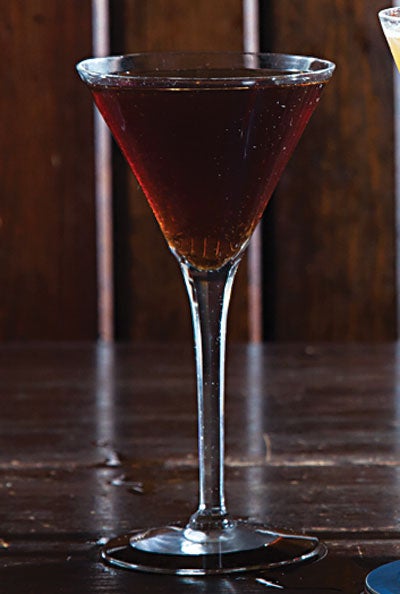 Michael McIlroy of New York's Milk & Honey named this aromatic whiskey drink, a variation on a Manhattan, after a Brooklyn neighborhood. This recipe first appeared in our October 2011 issue, along with Rebecca Barry's article Whiskey Rebellion.
Greenpoint
In this Manhattan variation, yellow Chartreuse adds an herbal dimension to the classic rye whiskey cocktail.
Ingredients
2 oz. rye whiskey
1 oz. Punt e Mes vermouth
1 tsp. yellow Chartreuse
1 dash Angostura bitters
Instructions
Mix whiskey, vermouth, Chartreuse, and bitters in a shaker with ice; stir to chill. Strain into champagne coupe.