Grilled Sea Bream with Lemon, Olive Oil, and Oregano (Psari Psito)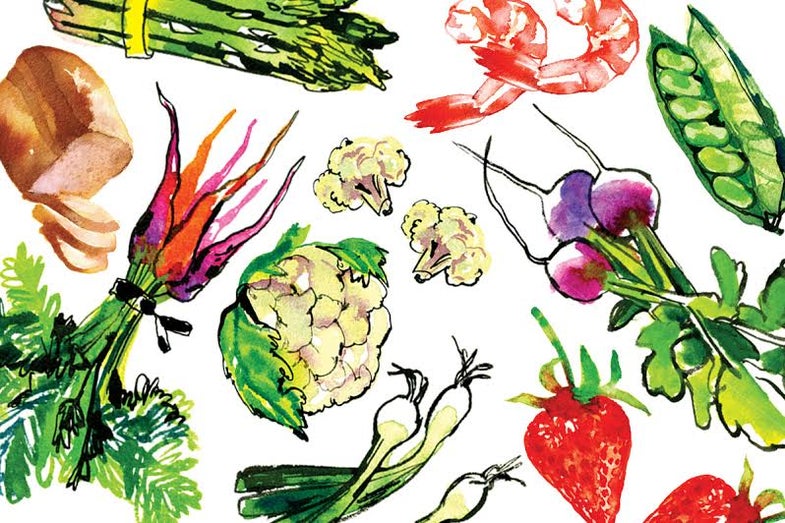 Greek cookbook author and journalist Aglaia Kremezi uses this traditional recipe to highlight the superior flavor of freshly caught fish.
Yield: serves 4
Ingredients
1⁄4 cup fresh lemon juice
Kosher salt, to taste
1⁄2 cup plus 4 tbsp. extra-virgin olive oil
4 whole 10-oz. sea bream, porgy, or red snapper, cleaned
1⁄2 tsp. dried Greek oregano, crumbled
Instructions
Put the lemon juice and salt into a blender. Set blender on high and pour in 1⁄2 cup oil in a steady stream. Transfer lemon sauce to a small serving bowl; set aside.
Build a medium-hot fire in a charcoal grill or heat a gas grill to medium-high. Season fish inside and out with salt and drizzle with remaining oil. Transfer fish to a well-oiled grill and cook, turning once, until fish is lightly charred and cooked through, about 10 minutes. Transfer fish to a platter and sprinkle with oregano. Serve with lemon sauce.