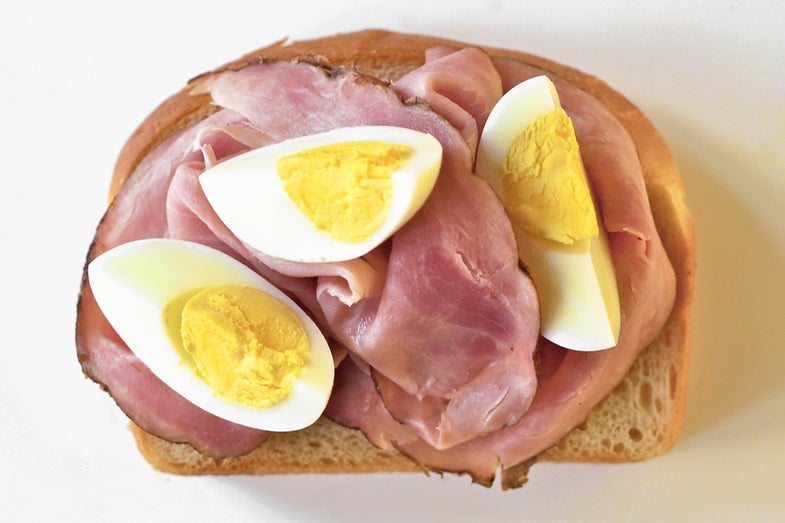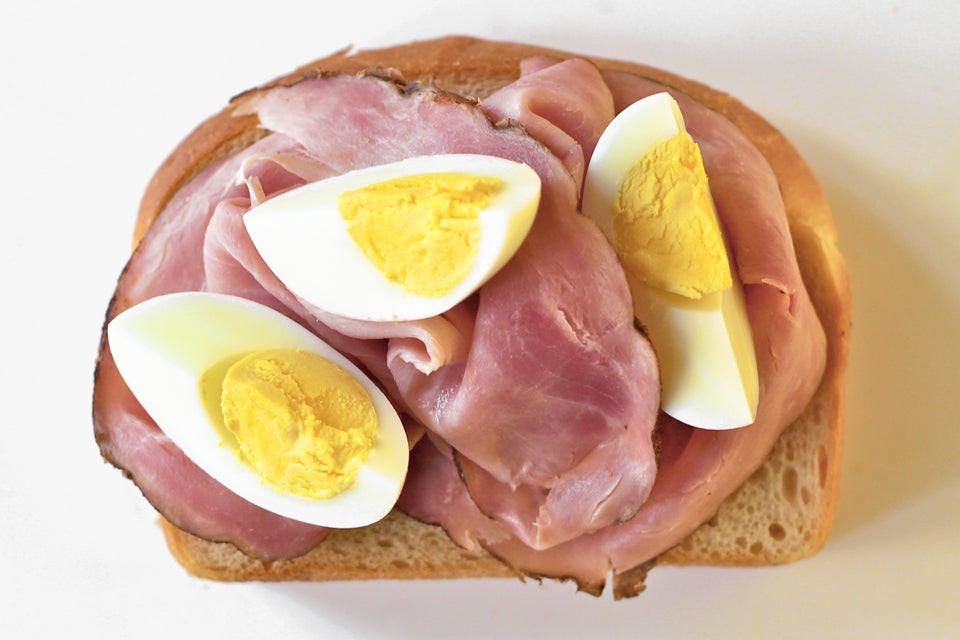 Ham and eggs may be a breakfast classic, but they're even better for lunch: try sliced or quartered hard-boiled eggs layered with a salty black forest ham and a bit of mayo on a hearty white bread. This recipe first ran with the Saveur.com story Perfect Pairs: Two-Ingredient Sandwiches »
Ham and Egg Sandwich
Ham and eggs may be a breakfast classic, but they're even better for lunch: try sliced or quartered hard-boiled eggs layered with a salty black forest ham and a bit of mayo on a hearty white bread.
Yield:
makes One Sandwich
Ingredients
2 slices white bread
1 tsp. mayonnaise
3 slices black forest ham
1 hard-boiled egg, sliced or quartered
Instructions
Spread one slice of bread with mayonnaise. Arrange ham and egg slices; top with remaining bread.