Recipes
Jude's Perfect Potato Salad
Celery seeds and a dollop of Dijon lend this summer cookout mainstay an extra layer of vim.
Serves

serves 8

Cook

2 hours 10 minutes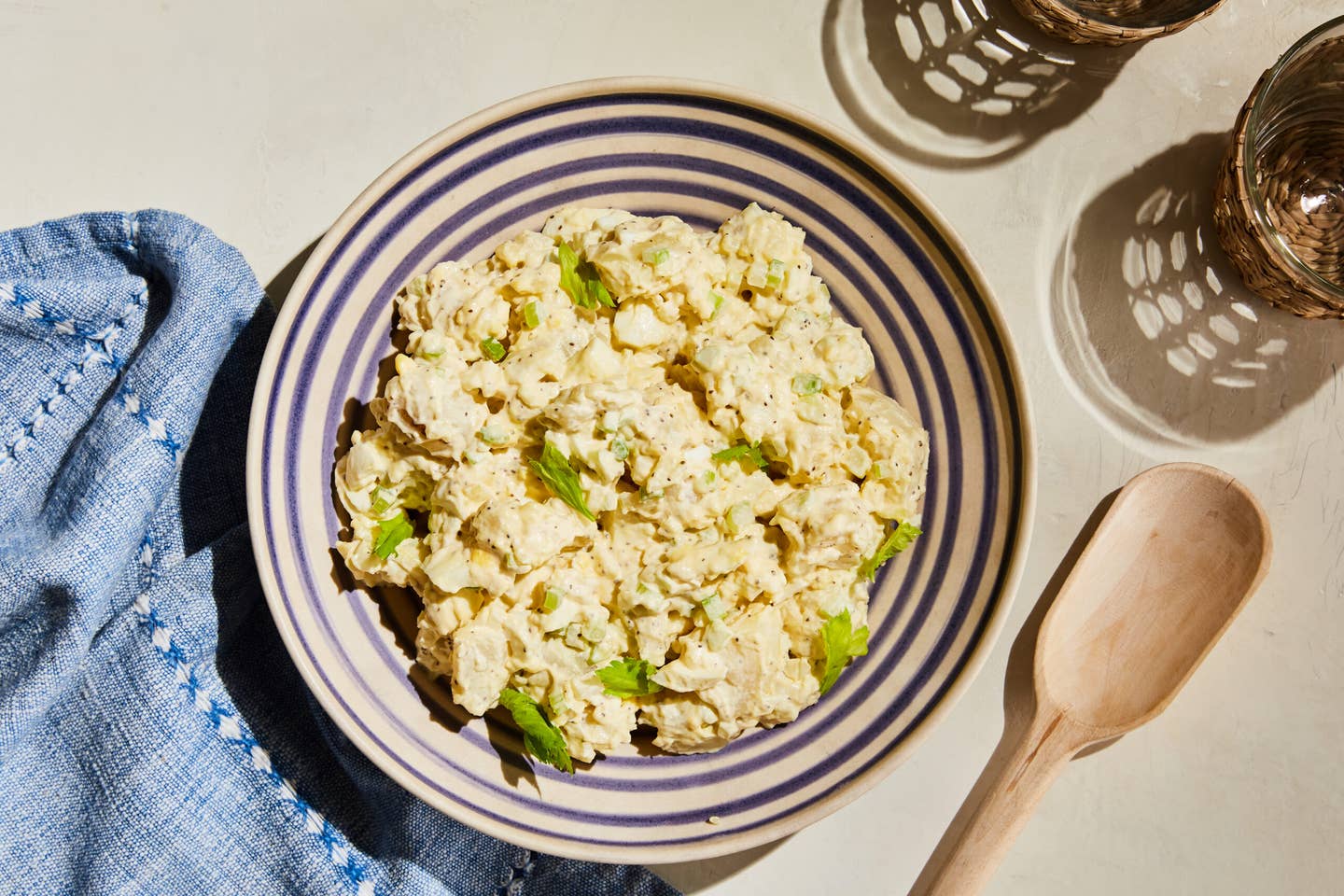 A healthy dose of celery seeds and sharp Dijon mustard add kick to this perfect potato salad recipe from Kansas home cook Judy Swartz. A sprinkling of chopped, hard-boiled eggs takes the summer cookout classic over the edge. This recipe first appeared in our August/September 2013 Heartland issue, alongside writer and editor Kerri Conan's story, "Salad Social."
Ingredients
2 lb. russet potatoes
Kosher salt
5 large eggs, hard-boiled, peeled, and coarsely chopped
2 stalks celery, finely chopped
1 small yellow onion, finely chopped
1 tbsp. celery seeds
Freshly ground black pepper
2 tbsp. mayonnaise
2 tbsp. Dijon mustard
Instructions
Step 1
To a large pot, add the potatoes and enough generously salted cold water to cover by 2 inches. Bring to a boil over medium-high heat and cook until the potatoes are tender when poked with a thin knife, 35–40 minutes.
Step 2
Drain the potatoes, discarding the cooking liquid, then refrigerate until cold, about 1 hour.
Step 3
Peel and coarsely chop the cooled potatoes, then transfer to a large bowl. Add the eggs, celery, onion, and celery seeds. Season lightly with salt and black pepper, then, using a potato masher, gently mash to combine. Stir in the mayonnaise and mustard, season to taste with more salt and black pepper, and serve.
With all due respect to mayo, we have a few other dressing ideas.