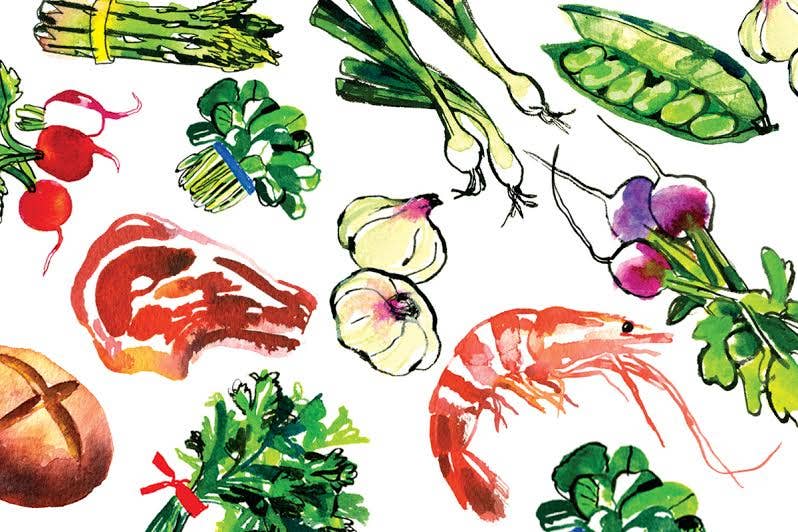 Recipes
Mrs. Ramons's Blueberry Pudding
This delicious blueberry pudding has a surprise sticky sauce at the bottom once cooked.
2 cups blueberries, stemmed and rinsed
1 tbsp. fresh lemon juice
Pinch ground cinnamon
4 tbsp. butter, at room temperature
2/3 cup sugar
1¼ cups flour
1½ tsp. baking powder
Pinch salt
½ cup milk
1. Preheat oven to 350°. Put blueberries, lemon juice, and cinnamon into a bowl and toss well. Transfer to an 8-cup souffle dish and set aside.
2. Put butter and sugar into a medium mixing bowl and beat with an electric mixer on medium speed until light and fluffy, about 5 minutes. Add flour, baking powder, and salt and beat on medium speed until mixture resembles coarse crumbs, about 30 seconds. Add milk and continue beating, scraping sides and bottom of bowl with a rubber spatula as necessary, until batter is smooth, about 1 minute more (batter will be very thick). Using a soup spoon, drop batter by the heaping spoonful over berries in dish. Pour 1 cup boiling water over batter (water will smooth out the dollops of batter slightly).
3. Put souffle dish on a baking sheet, transfer to oven, and bake pudding, rotating dish halfway through cooking time, until berries are bubbling and crust is golden brown, about 1 hour. Transfer dish to a rack to let cool slightly. Serve warm.