Recipes
Panfried Breaded Beef Cutlet with Tomato Sauce, Ham, and Mozzarella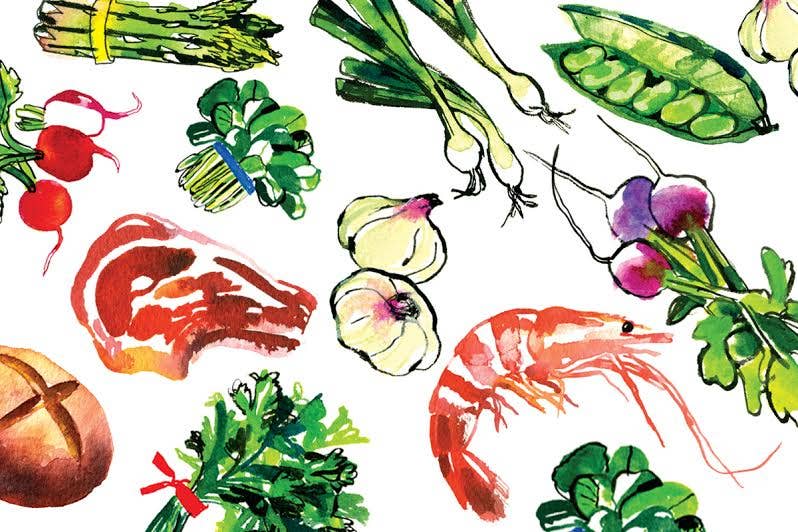 (Milanesa a la Napolitana)
You can find versions of this dish in other Buenos Aires restaurants, but it's particularly good at El Obrero. Its foundation is the milanesa. Milan-style breaded beef cutlet, which is itself so popular in Argentina that, along with the empanada, it is considered a national dish. El Obrero occasionally tops it milansa a la napolitana with strips of roasted red bell pepper.
Ingredients
2 eggs
Leaves of 12 sprigs, fresh parsley, minced
2 cloves garlic, peeled and minced
Salt
1 cup fine dry bread crumbs
1⁄2 cup corn oil
4 6-oz. 1/4"-thick boneless trimmed beef sirloin cutlets
2 cups tomato sauce, hot
4 2-oz. slices boiled ham
8 oz. mozzarella, sliced into 4 pieces
1 roasted red bell pepper, stemmed, seeded, and thickly sliced (optional)
Instructions
Step 1
Preheat oven to 450º. Beat eggs, parsley, garlic, and salt to taste together in a wide shallow dish and set aside. Put bread crumbs into another wide shallow dish and set aside.
Step 2
Heat oil in a large deep skillet over medium heat until hot but not smoking. Meanwhile, dip each cutlet in egg mixture, then dredge in bread crumbs.Working in batches, cook cutlets in hot oil, gently shaking skillet over heat occasionally and turning cutlets once, until golden brown on each side, 3-4 minutes per side. Drain on paper towels.
Step 3
Skim off 1⁄4 cup of thinner, top layer of the tomato sauce into a small bowl; set aside. Put each cutlet on an individual broiling pan or lay them on a baking sheet in a single layer. Spoon one-quarter of the remaining tomato sauce over each cutlet, cover sauce with a slice of ham, cover ham with a slice of mozzarella, top cheese with some roasted pepper (if using), then spoon reserved tomato sauce over peppers and cheese. Bake until cheese melts and bubbles around the edges, 10-15 minutes. Transfer to 4 plates to serve.