Peanut Butter and Bacon Sandwich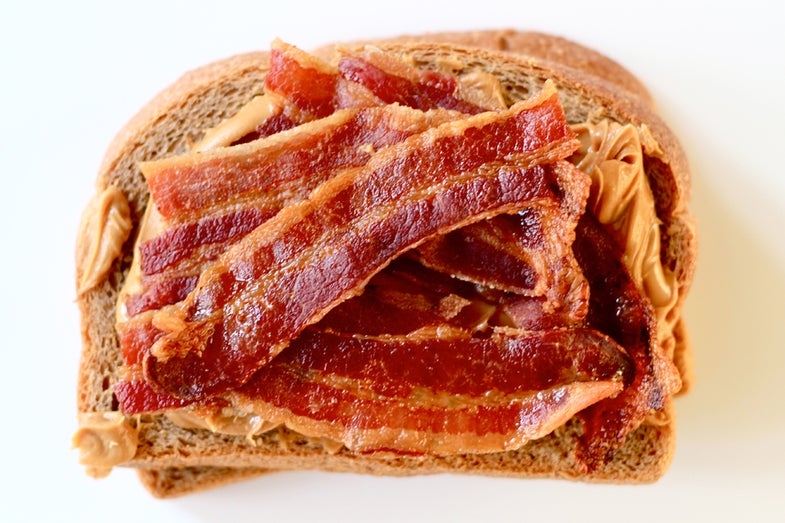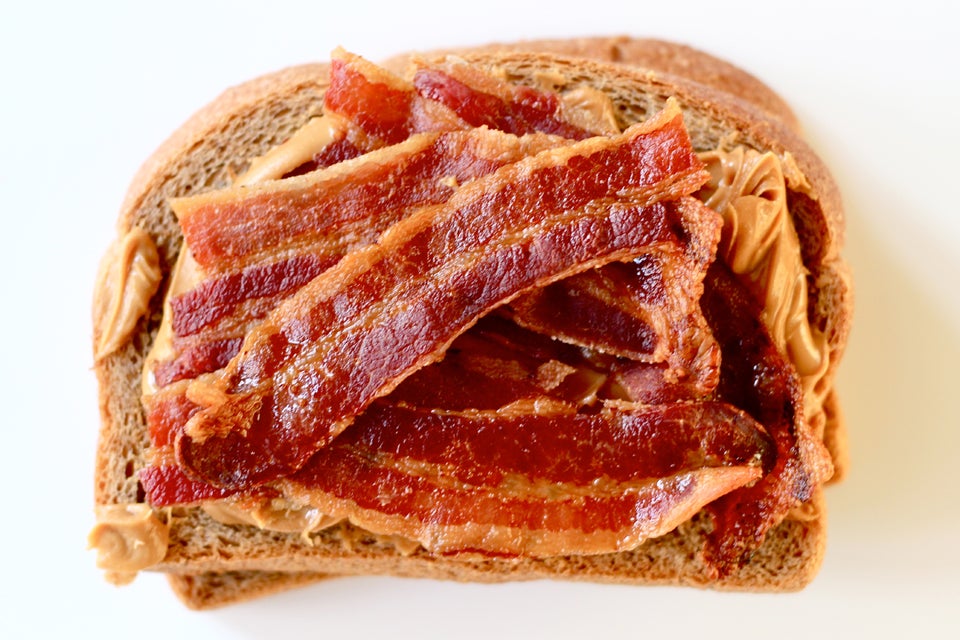 Bring out peanut butter's savory side by topping it with a few strips of smoky bacon—cooked extra-crisp to hold up against sogginess. On hearty whole-wheat bread, it's the kind of sandwich you may not be able to wait until lunchtime to eat. This recipe first ran with the Saveur.com story Perfect Pairs: Two-Ingredient Sandwiches »
Peanut Butter and Bacon Sandwich
Bring out peanut butter's savory side by topping it with a few strips of smoky bacon—cooked extra-crisp to hold up against sogginess. On hearty whole-wheat bread, it's the kind of sandwich you may not be able to wait until lunchtime to eat.
Yield:
makes 2 Sandwiches
Ingredients
4 slices whole-wheat bread
4 oz. bacon
4 tbsp. creamy peanut butter
Instructions
Toast bread until golden brown and warm. Meanwhile, heat bacon in a 12″ skillet over medium heat and cook slowly, until fat is rendered and bacon is very crispy. Transfer to a paper towel-lined plate and allow to cool slightly. Spread peanut butter evenly across two slices of bread, top with equal portions of bacon, top each sandwich with one of the remaining pieces of bread.