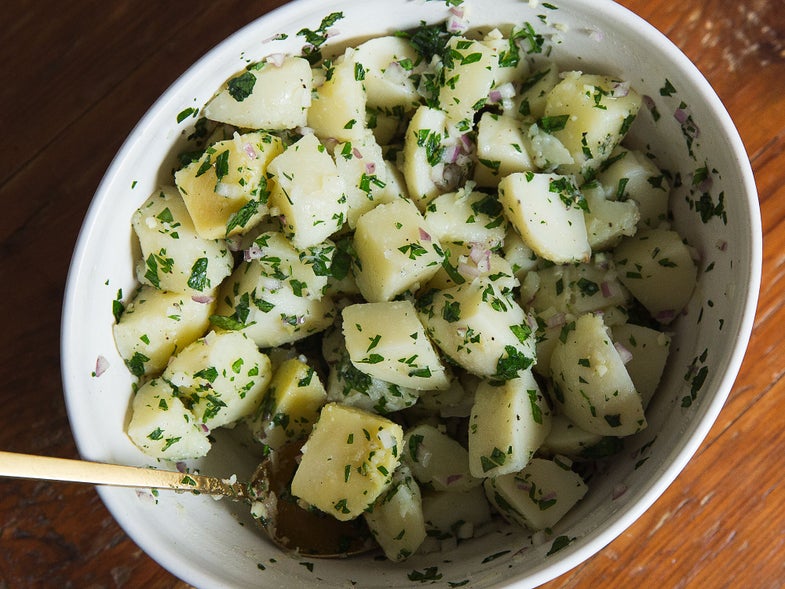 Bright and aromatic with plenty of fresh parsley, this potato salad is definitive of Moroccan cuisine.
Yield: serves 4-6
Ingredients
2 lb. scrubbed new potatoes
3⁄4 cup minced flat-leaf parsley
1 minced peeled small red onion
1 clove garlic, peeled and minced
1 tbsp. olive oil
Salt
Freshly ground black pepper
Instructions
Place new potatoes in a pot of cold salted water. Cook over medium-high heat until tender, about 20 minutes. Drain potatoes and cool.
Combine parsley, red onion, garlic, and olive oil in a medium bowl. Season with salt and freshly ground black pepper. Peel potatoes, then coarsely chop; add to dressing and mix. Serve at room temperature.