Potato and Leek Soup (Porrusalda)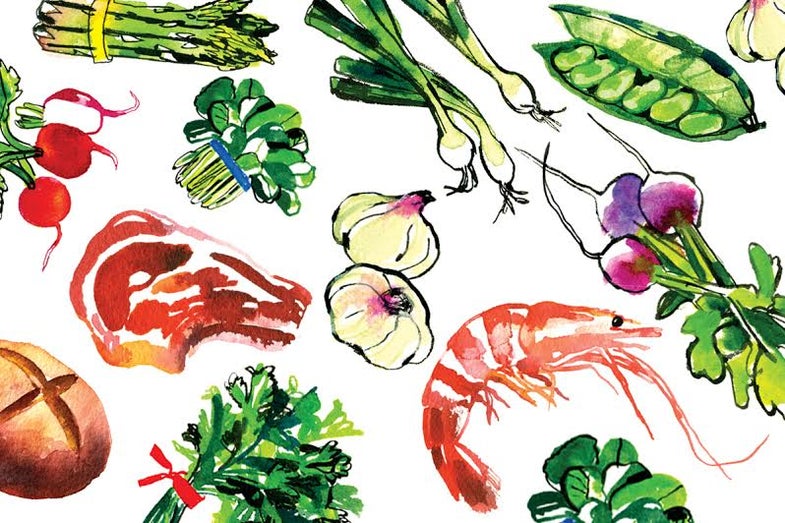 Sometimes bacalao (salt cod) is added to this home-style Basque soup.
Yield: serves 8-10
Time: 1 hours
Ingredients
1 cup extra-virgin olive oil
3 large onions, sliced
4 large Yukon gold potatoes (about 3 lbs.), cut into 1 1/2-inch chunks
8 dried choricero peppers or New Mexico chiles, stemmed and seeded
6 leeks (white and light green parts only), chopped
4 carrots, chopped
2 medium tomatoes, quartered
2 cups cubed calabaza squash
Kosher salt
Instructions
Heat olive oil in a pot over medium heat. Add onions and cook until soft, 20–25 minutes.
Using a slotted spoon, transfer onions to a bowl; leave oil behind. Add potatoes and cook until golden, 7–9 minutes.
Return reserved onions to the pot. Add chiles, leeks, carrots, tomatoes, squash, and salt to taste. Pour in 5 quarts water and bring to a boil. Reduce to medium-low and simmer, partially covered, until potatoes are tender, about 20 minutes.