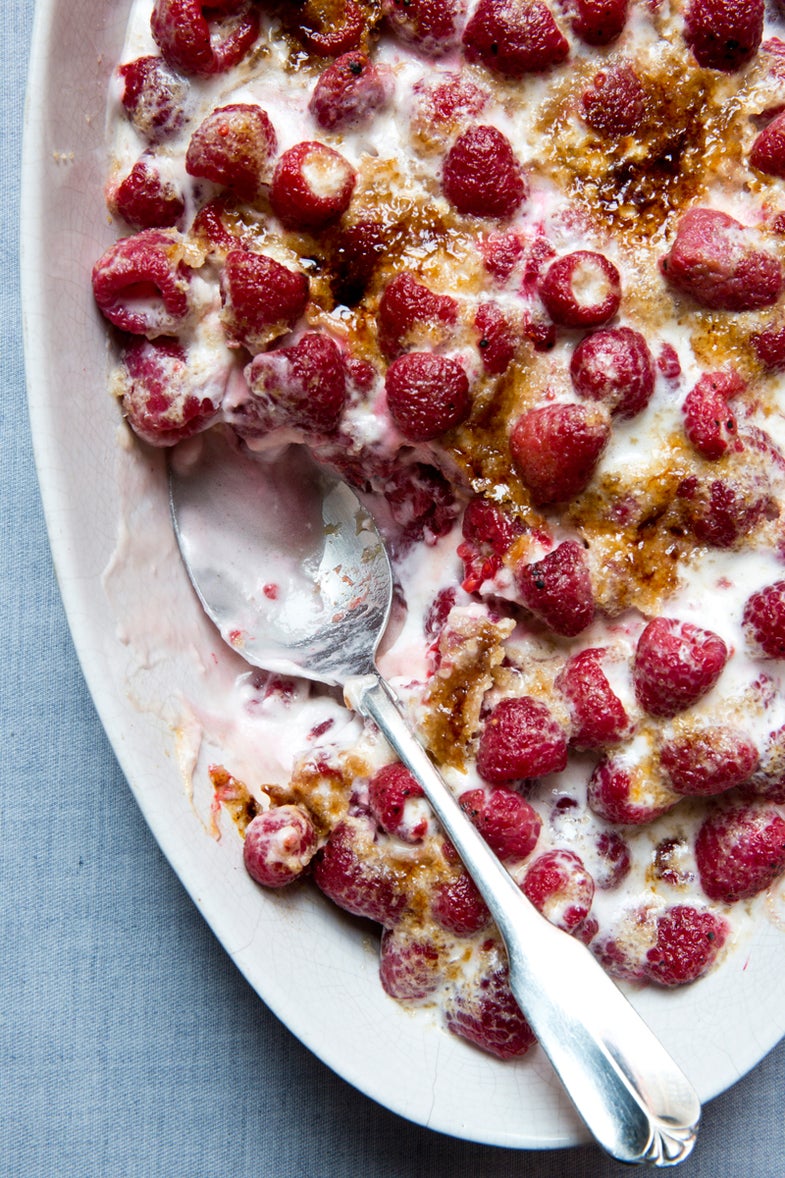 Chef Jeremy Lee shares his mother's recipe that, until now, has never been written down. She always just made the dish, he says, "whilst in the thick of a glut" (i.e., when the kitchen was full of fruit). The dish can also be made with tayberries or blackberries.
Raspberry Brûlée
This raspberry brûlée is delightful combination of whipped cream and luscious ripe raspberries covered with a crunchy sugar topping.
Ingredients
1 1⁄4 cups heavy cream
3⁄4 cup superfine sugar
7 cups (about 2 lbs.) raspberries (discard any "bruisers")
1⁄3 cup Demerara sugar
Instructions
Put the heavy cream into a large bowl and beat until stiff peaks form. Add half of the superfine sugar and beat to stiff peaks again. Gently fold in the remaining superfine sugar until well combined.
Add the raspberries to the whipped cream and fold gently to coat. Carefully transfer raspberries to a wide serving dish and liberally strew the top with Demerara sugar. Using a kitchen torch, evenly caramelize the sugar (creating "sworls and runs," as Lee puts it) until it gets bubbly and darkened in some spots.
Refrigerate brûlée for about 15 minutes to let the sugar harden. Scoop servings into bowls, making sure that each scoop includes some of the crunchy sugar topping. Serve immediately.