Ricotta and Honey Sandwich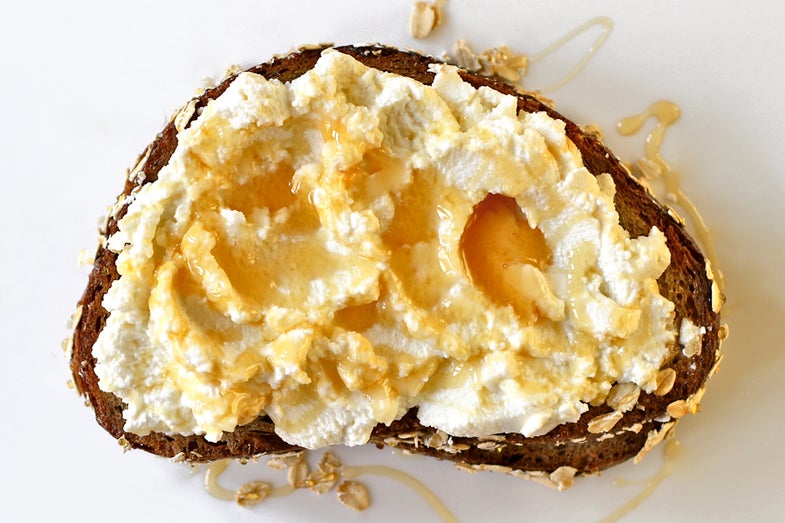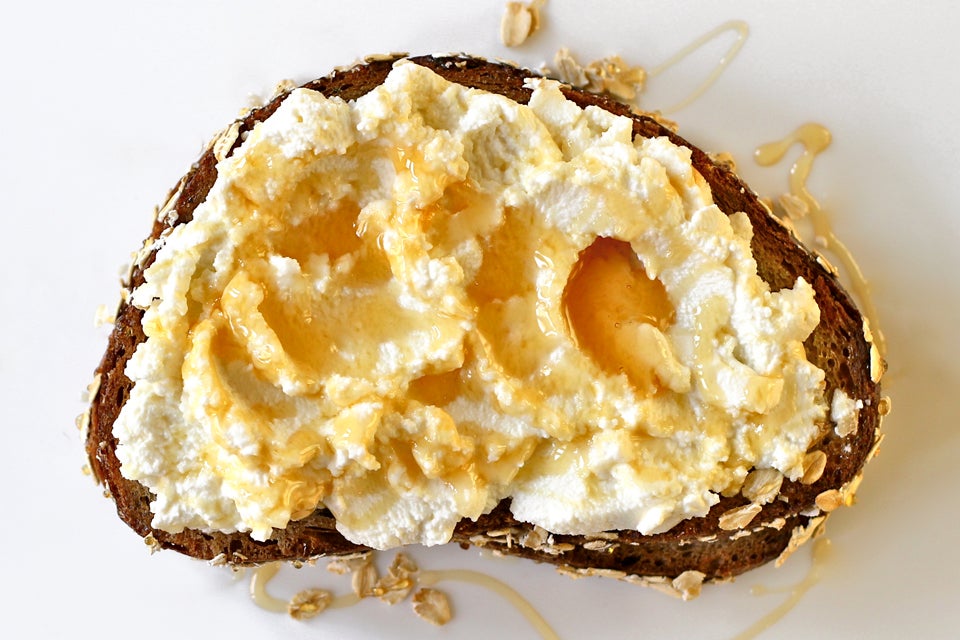 A dollop of ricotta on earthy-sweet oat bread is delicious; add a drizzle of sourwood honey and it's elevated to the exquisite. (For a bit of sophisticated heat, top with a sprinkle of freshly-crushed red pepper flakes.) This recipe first ran with the Saveur.com story Perfect Pairs: Two-Ingredient Sandwiches »
Ricotta and Honey Sandwich
A dollop of ricotta on earthy-sweet oat bread is delicious; add a drizzle of sourwood honey and it's elevated to the exquisite.
Yield:
makes One Sandwich
Ingredients
2 slices oat bread or oatmeal bread
3 tbsp. ricotta cheese
1 tsp. sourwood honey
1⁄4 tsp. crushed red pepper flakes
Instructions
Lightly toast oat bread until just golden. Spread one slice with ricotta, drizzle with honey, sprinkle with red pepper flakes, and top with remaining slice of bread.