Seared Tri-Tip Sirloin Steaks with Chive Butter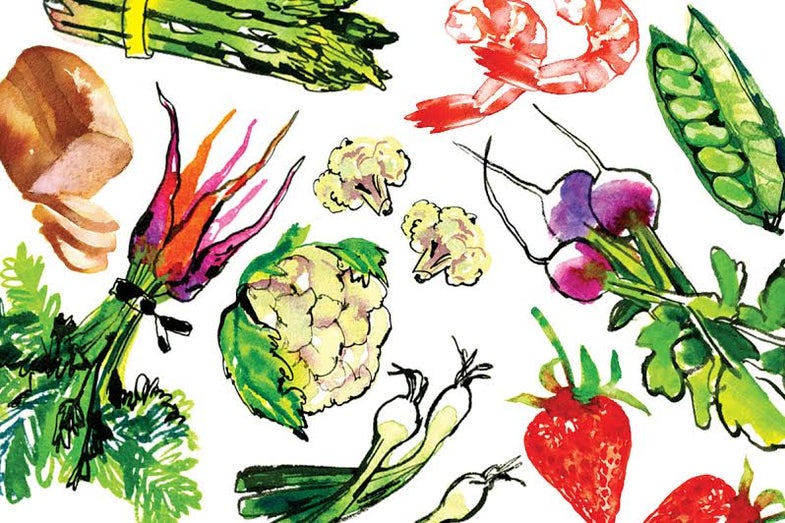 This boldly flavored chive butter makes more than enough for four steaks. As it keeps well in the freezer for up to six months; just slice off what you need for an instant adornment for meat or poultry.
Yield: serves 4
Ingredients
For the Chive Butter
16 tbsp. unsalted butter, softened
2 large bunches chives, coarsely chopped (about 2 cups)
1⁄2 tsp. kosher salt, plus more, to taste
1 tsp. Dijon mustard
1⁄2 tsp. fresh lemon juice
Freshly ground white pepper, to taste
For the Steaks
4 (1-inch–thick) tri-tip sirloin steaks
Kosher salt and freshly ground black pepper, to taste
2 tbsp. extra-virgin olive oil
Instructions
Make the chive butter: Beat butter in a bowl with a wooden spoon until smooth. Put chives and salt into a small food processor; purée until smooth. Add chive purée, mustard, lemon juice, salt, and freshly ground white pepper to taste to butter; stir well.
Transfer chive butter to a large sheet of parchment paper, roll tightly into a log, and twist the ends as for a Tootsie Roll; chill until firm.
For the steaks: Heat oven to 500°. Season steaks with salt and freshly ground black pepper to taste. Heat oil in a large cast-iron skillet over medium-high heat. Add steaks and cook until deep brown, 2–3 minutes. Flip steaks over, transfer skillet to oven, and cook until medium rare, about 3 minutes more. Top each steak with a thick slice of chive butter.