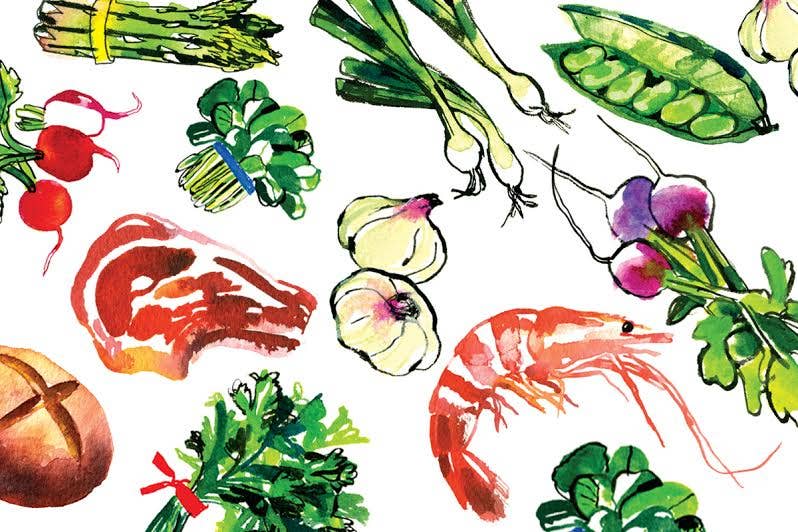 We got the recipe for these "burgers"—a traditional lunch for Lowcountry shrimpers—from Hilda Upton, who owns the Shrimp Shack on St. Helena Island.
2 lbs. medium shrimp, shelled, deveined, and chopped
1/4 cup mayonnaise
1 tsp. grated vidalia or other sweet onion
1 tsp. worcestershire sauce
Pinch cayenne
Salt and freshly ground
black pepper
Peanut oil
1 cup dry bread crumbs
6 iceberg lettuce leaves
2 tomatoes, sliced
6 hamburger buns
3/4 cup tartar sauce
1. Put shrimp, mayonnaise, onions, worcestershire, cayenne, and salt and pepper to taste into a medium bowl and mix well. Shape shrimp mixture into 6 wide, flat patties and put side by side on a baking sheet. Cover with plastic wrap and refrigerate for at least 1 and up to 4 hours.
2. Pour oil into a medium wide pot to a depth of 2" and heat over medium heat until hot but not smoking, 350º on a candy thermometer. Meanwhile, put bread crumbs into a dish and carefully dredge patties. Working in batches to avoid crowding the pot, fry patties, turning once, until deep golden and crisp, 3-5 minutes. Transfer patties with a slotted spatula to paper towels to drain.
Serve shrimp burgers with lettuce and tomatoes on tartar sauce-slathered buns, with onion rings on the side, if you like.