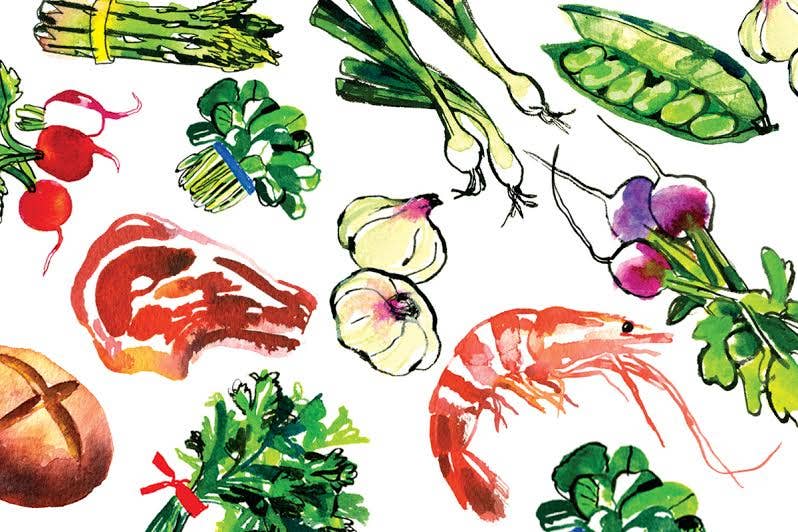 Recipes
Sponge Cake with Fancy Cream Cannoli Filling
Our home-style version of the Missouri Baking Co.'s specialty cake is frosted, but not decorated.
FOR THE CAKE:
7 tbsp. all-purpose flour
7 tbsp. cake flour
4 eggs
1 egg white
1/2 cup plus 2 tbsp. sugar
1 tsp. vanilla extract
1/4 tsp. cream of tartar
FOR THE FILLING:
6 tbsp. confectioners' sugar
2 1/2 cups ricotta
1/4 tsp. ground cinnamon
1/3 cup candied fruit, chopped
1 1/2 oz. semisweet chocolate, finely chopped
1. For the cake: Preheat oven to 425°. Butter an 8'' round cake pan and line the bottom with buttered parchment paper. Sift flours together into a small bowl and set aside. Put 1 whole egg and yolks of 3 eggs in the bowl of a standing mixer, reserving whites in a separate mixing bowl along with 1 egg white. Add sugar and vanilla to yolks and beat at medium speed until pale and fluffy, about 8 minutes. Set aside.
2. Put egg whites in the clean bowl of a standing mixer and whisk on medium-low speed until frothy, about 2 minutes. Add cream of tartar, increase speed to medium-high, and continue whisking until stiff peaks form, 2-3 minutes. Carefully fold one-third of the whites into yolk mixture with a rubber spatula, then fold in remaining whites. Sift about a quarter of the flour over egg mixture, then gently fold it in. Continue to sift and fold until flour is incorporated. Pour into prepared pan and place in oven. Lower heat to 325° and bake until golden, about 30 minutes. Cool in pan for 5 minutes, then unmold, peel off parchment paper, and cool on a rack.
3. For the filling: Put sugar, ricotta, and cinnamon in a food processor and puree until smooth. Transfer to a bowl and refrigerate for 2 hours. Fold in candied fruit and chocolate, then refrigerate.
4. To assemble: Split cooled cake into 2 layers. Place bottom layer on a cake plate, then spread with half the filling. Place second layer on filling and frost sides with ganache. Spread top with remaining filling and press almonds into sides of cake.