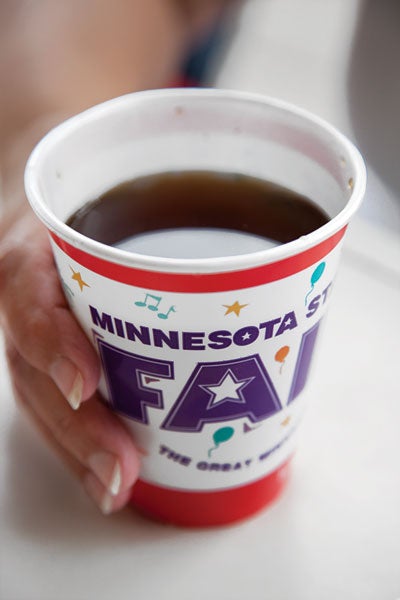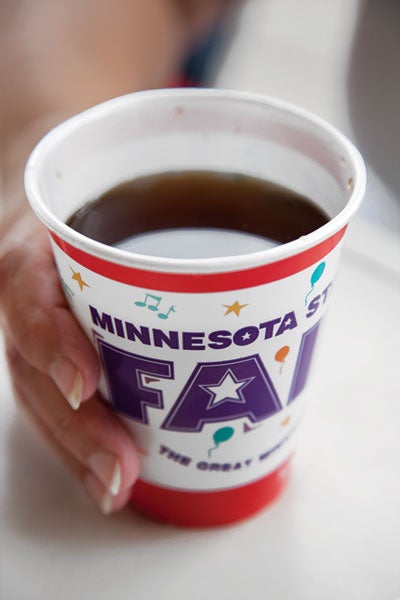 Beaten egg purifies and lends a creaminess to lesser-quality ground coffee in this drink popular at the Minnesota State Fair. This recipe first appeared in our June/July 2012 issue along with Jane and Michael Stern's story Fair and Square
Swedish Egg Coffee
Beaten egg purifies and lends a creaminess to lesser-quality ground coffee in this drink popular at the fair.
Yield:
makes about 5 cups
Ingredients
1 1⁄2 cups ground coffee
1 egg, lightly beaten
Instructions
In a small bowl, stir together coffee, egg, and 1⁄2 cup cold water into a paste. Bring 6 cups water to a boil in a 4-qt. saucepan over high heat, and add the coffee paste; boil, stirring, for 3 minutes. Remove from heat and slowly ladle coffee through a fine strainer lined with a coffee filter. Serve immediately.