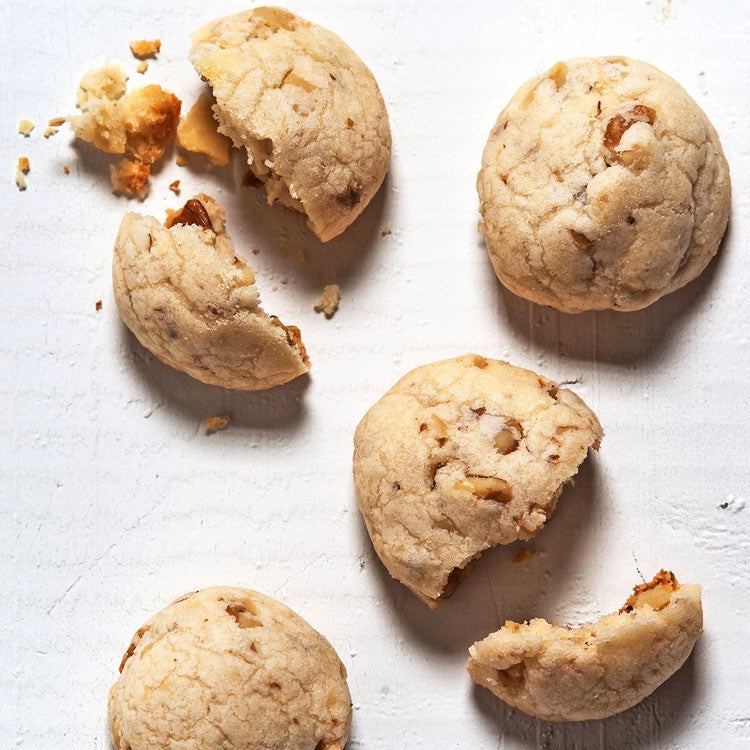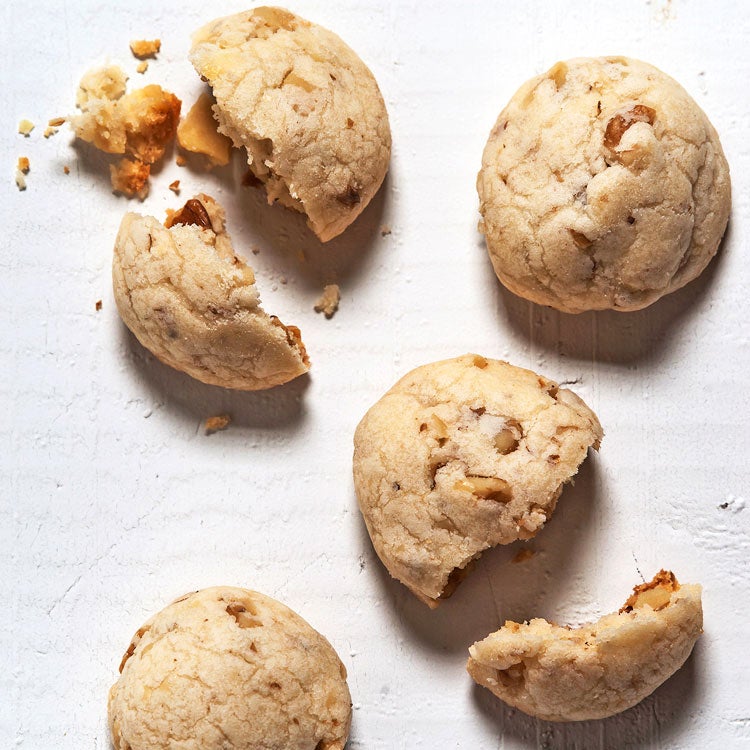 This recipe, from Amanda Hesser, co-founder of Food52.com, appeared in our 2012 Cookie Advent Calendar. Amanda says: "This is a pretty common cookie recipe—my mother made them with walnuts, and when she had them, black walnuts, which were insanely good. They last for months and are hard to screw up—the two prerequisites for holiday cookies."
Swedish Heirloom Cookies
A classic Swedish Christmas cookie made with walnuts.
Yield:
makes ABOUT 5 DOZEN
Ingredients
1 cup confectioners' sugar, plus more for dredging
16 tbsp. unsalted butter, softened
1 tbsp. vanilla extract
2 cups flour
1⁄2 tsp. kosher salt
1 1⁄4 cups finely chopped toasted walnuts, preferably black walnuts
Instructions
Heat oven to 325°. Combine sugar, butter, and vanilla in a bowl and beat on medium speed of hand mixer until smooth and evenly combined. Add flour, nuts, and salt, and beat until just combined.
Using a teaspoon, portion and shape dough into balls, and place 2″ apart on parchment paper-lined baking sheets; bake until lightly golden, about 12 minutes.
Place warm cookies in a bowl of confectioners' sugar and toss until evenly coated. Transfer to a cooling rack and let cool completely.