Tandoori Flat Bread (Naan)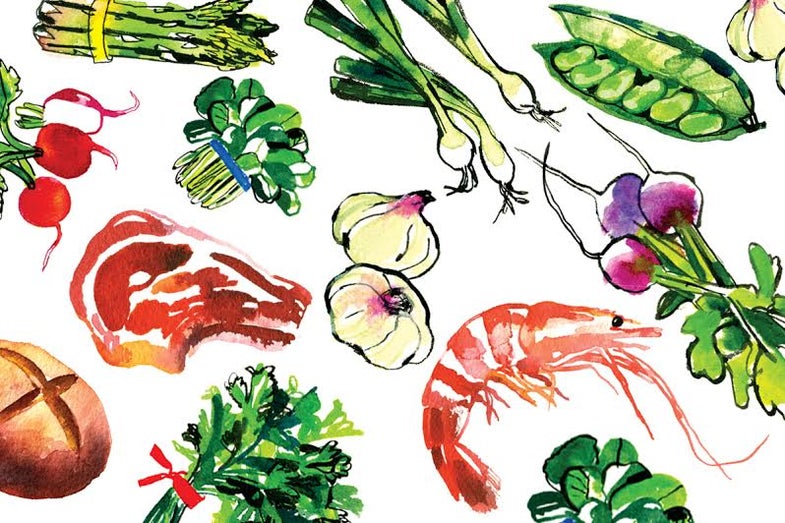 For this method, we use a cast-iron skillet and a baking stone to replicate a tandoor oven. Moti Mahal's bread maker forms its naan into a triangle; we stretch ours into a circle that fits the skillet.
Yield: makes 12
Ingredients
4 cups flour
1 Tbsp. plus 1 tsp. baking powder
1 Tbsp. salt
1 Tbsp. sugar
1 1⁄4 cups milk
1⁄3 cup plain yogurt
2 Tbsp. canola oil
1 egg, lightly beaten
Butter
Instructions
Whisk together flour, baking powder, salt, and sugar in a bowl.
In another bowl, whisk together milk, yogurt, oil, and egg. Pour milk mixture into flour mixture; mix into a dough. Knead dough on a floured surface until smooth, 10–12 minutes. Form dough into a ball; cover with towel; let rest for 30 minutes.
If using, place a baking stone on the middle oven rack; heat oven to 500° (or 550°, if possible). Divide dough into 12 pieces; cover with towel. Working with 1 dough piece at a time, stretch it over a medium inverted bowl into a 6″–8″ circle. Heat a large cast-iron skillet over high heat until very hot. Peel dough off bowl; lay in skillet. Bake until puffed on top, 2–3 minutes. Brush naan with butter.