Recipes
Wild Boar and Soft Polenta with Wine Sauce (Wildschwein in Rotwein Sosse mit Polenta)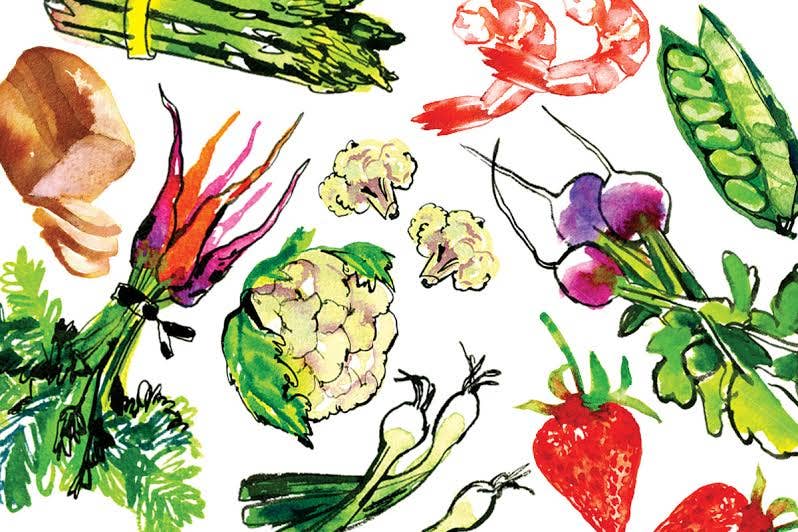 This is a version of a dish served at Vogele, a famous tavern located in Italy's Sudtirol region.housed in a 13th-century building, it once lodged such celebrated guests as J. W. von Goethe.
Ingredients
6 Tbsp. olive oil
2 tsp. finely chopped rosemary leaves
2 cloves garlic, finely chopped
Salt and freshly ground black pepper
4 4-oz. wild boar loin steaks, each about 1 1⁄2" thick
1⁄4 cups red wine
1⁄2 cups veal stock
1 1⁄2 Tbsp. raspberry jam
4 Tbsp. cold butter, cubed
2 1⁄2 cups milk
3⁄4 cups fine polenta
Instructions
Step 1
Put 2 tbsp. of the oil, rosemary, garlic, and salt and pepper to taste in a shallow dish; stir to combine. Add steaks, turn to coat each piece, and arrange in a single layer. Cover dish with plastic wrap and let marinate at room temperature for 2 hours.
Step 2
Heat 2 tbsp. oil in a large skillet over medium heat. Add steaks and cook, turning once, until browned and medium rare, about 3 minutes per side. Transfer to a plate to let rest; cover loosely with foil. Discard oil and place skillet over medium heat (wipe out skillet if drippings have burned). Add wine and cook until reduced by half, about 1 minute. Add stock and jam and cook, whisking occasionally, until thickened, about 3 minutes. Remove from heat and add 2 tbsp. butter, a few cubes at a time, whisking constantly, to form a smooth sauce. Return skillet to heat and cook until just thickened, about 30 seconds. Season with salt and pepper to taste. Keep sauce warm.
Step 3
Combine remaining oil, 2 1⁄2 cups water, and milk in a medium pot; bring to a boil over high heat. Reduce heat to medium-low and add polenta in a steady stream while whisking constantly. Cook, stirring occasionally, until thickened and soft, about 10 minutes. Remove from heat, stir in remaining butter, and season with salt and pepper to taste.
Step 4
Spoon polenta onto the center of each of 4 plates. Cut each steak on a slight bias lengthwise into 1⁄3"-thick slices; arrange over polenta. Spoon sauce over boar slices.