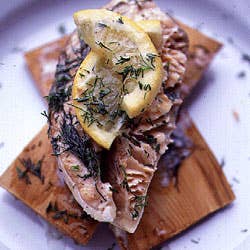 1. Cut slits in the top of salmon filets and insert thin pieces of cedar inside.
2. Next, tuck lemon slices and fresh dill sprigs in with the cedar and brush the slits with butter.
3. After roasting the fish, remove the cedar pieces and wrap the filets in aluminum foil to finish cooking out of the oven.