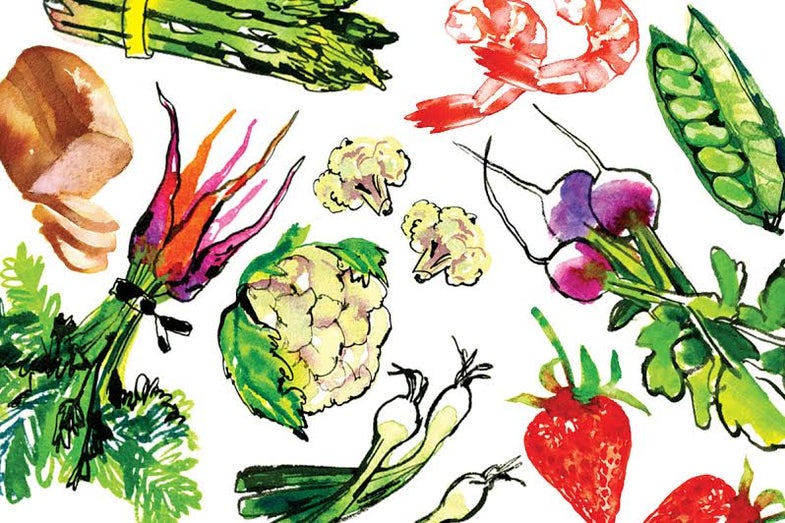 1. Lay pork belly skin side down with a long edge parallel to you. Arrange pork loin along center, widthwise. Trim away overhanging ends of loin. Fold belly over loin.
2. Trim belly so that it can be wrapped completely around the pork loin with a 2″ overlap by trimming away meat and fat, but not skin, of a 2″ belly strip to create a thin flap of skin. (Flap will help seal roast when rolled.)
3. Make 1⁄2″-deep slashes all over inside of belly. Rub belly and loin with garlic mixture; season with salt and pepper.
4. Return loin to center of belly. Wrap belly around loin, sealing it with skin flap.
5 Tie roast at 1″ intervals with butcher's twine. Wrap roast with plastic wrap and then foil. (The plastic wrap will not melt.) Follow cooking instructions.