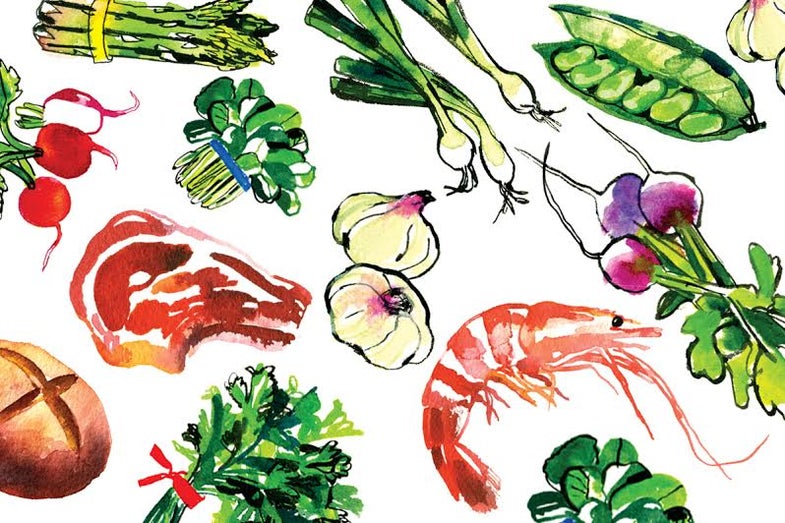 One of our favorite tea anecdotes comes from Sheila Lukins, as recalled in the Sheila Lukins All Around the World Cookbook (Workman Publishing Co., 1994), about the day she was in Leningrad, Russia, when its name was changed back to St. Petersburg. "During late September … the rose hips are red and ripe on their bushes. With a slight chill in the air on a late afternoon, thoughts turn to the soothing teas they would make. I asked my friends Irina, Galina, and Rita how they made tea from rose hips. Here is what I learned."
Rose Hip Tea
This pleasant tea is loaded with vitamin C—just the thing to take care of whatever ails you.
Ingredients
1⁄3 cup rose hips
5 cups water
2 tbsp. golden raisins
1 tsp. sugar
1 tsp. fresh lemon juice
Instructions
Rinse the rose hips, cut them in half, and remove the seeds. Chop the fruit into very small pieces. Place in a saucepan and cover with water. Let sit for 10 minutes. Slowly bring to a boil and continue to cook at a slow boil for 5 minutes.
Add golden raisins for aroma and fresh lemon juice and sugar to taste. Strain and pour into teacups.