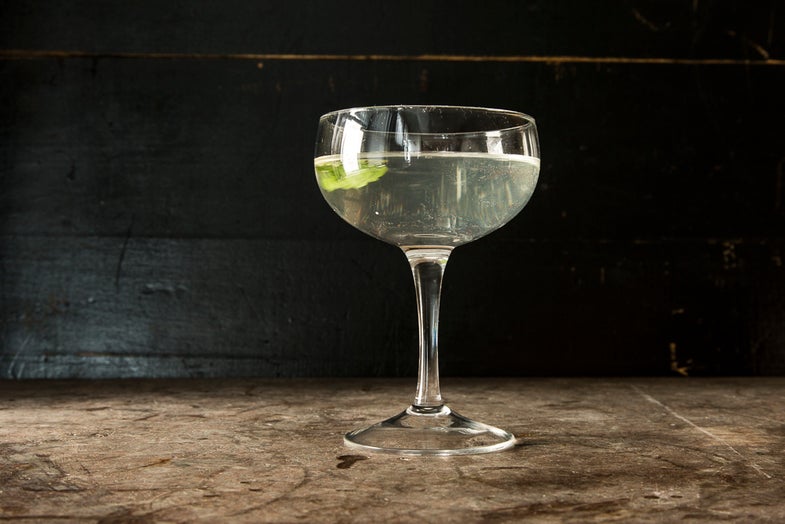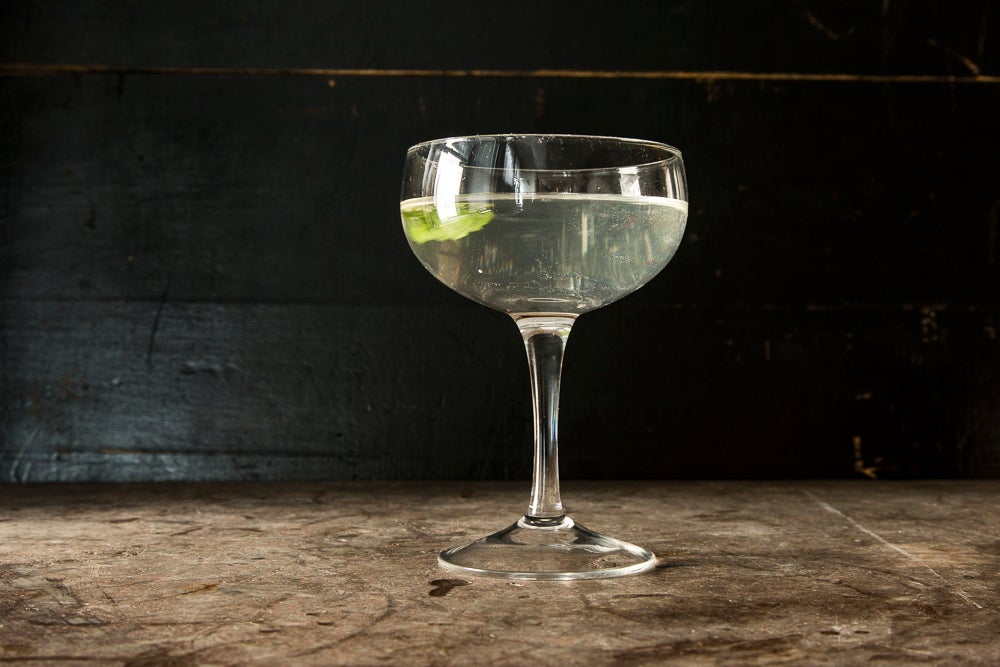 This cocktail, which comes from the Savoy Cocktail Book, adds a touch of absinthe to the traditional martini.
The Fascinator
This cocktail recipe from the Savory Cocktail Book combines vermouth and gin with a touch of absinthe.
Ingredients
1⁄3 oz. French vermouth
2⁄3 oz. dry gin
2 dashes absinthe
1 sprig fresh mint
Instructions
Shake absinthe, vermouth, and gin with ice. Strain into cocktail glass and garnish with mint.