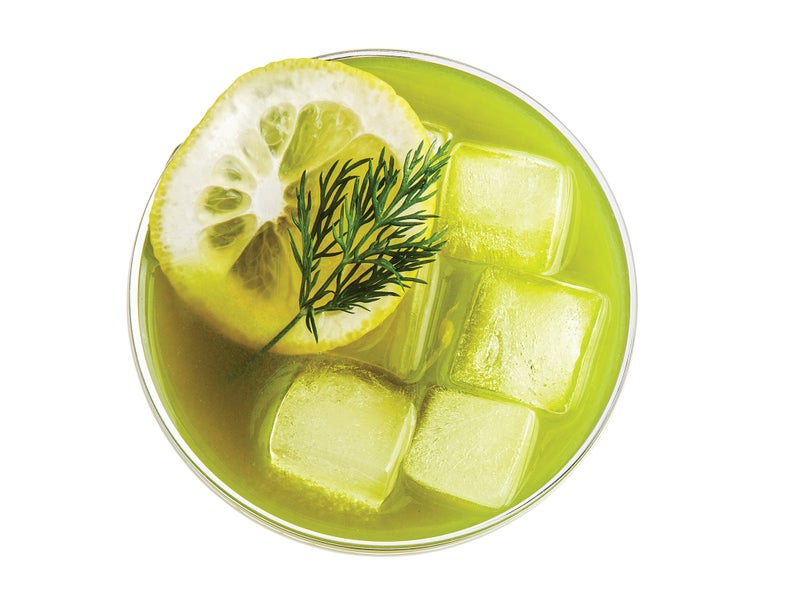 Playing on the classic gin and tonic, bartender Stuart Jensen of Denver's Mercantile restaurant adds caraway-flavored aquavit and marmalade to this green version.
Yield: makes 1 Cocktail
Ingredients
2 oz. green juice, such as Blueprint
3⁄4 oz. Aviation Gin
3⁄4 oz. Krogstad Aquavit
3⁄4 oz. orange marmalade
1⁄2 oz. fresh lemon juice
Tonic, to top
Lemon wheel and dill sprig, for garnish
Instructions
Combine juice, gin, aquavit, marmalade, and lemon juice in an ice-filled shaker. Shake vigorously; strain into an ice-filled collins glass. Top with tonic; garnish with a lemon wheel and dill sprig.