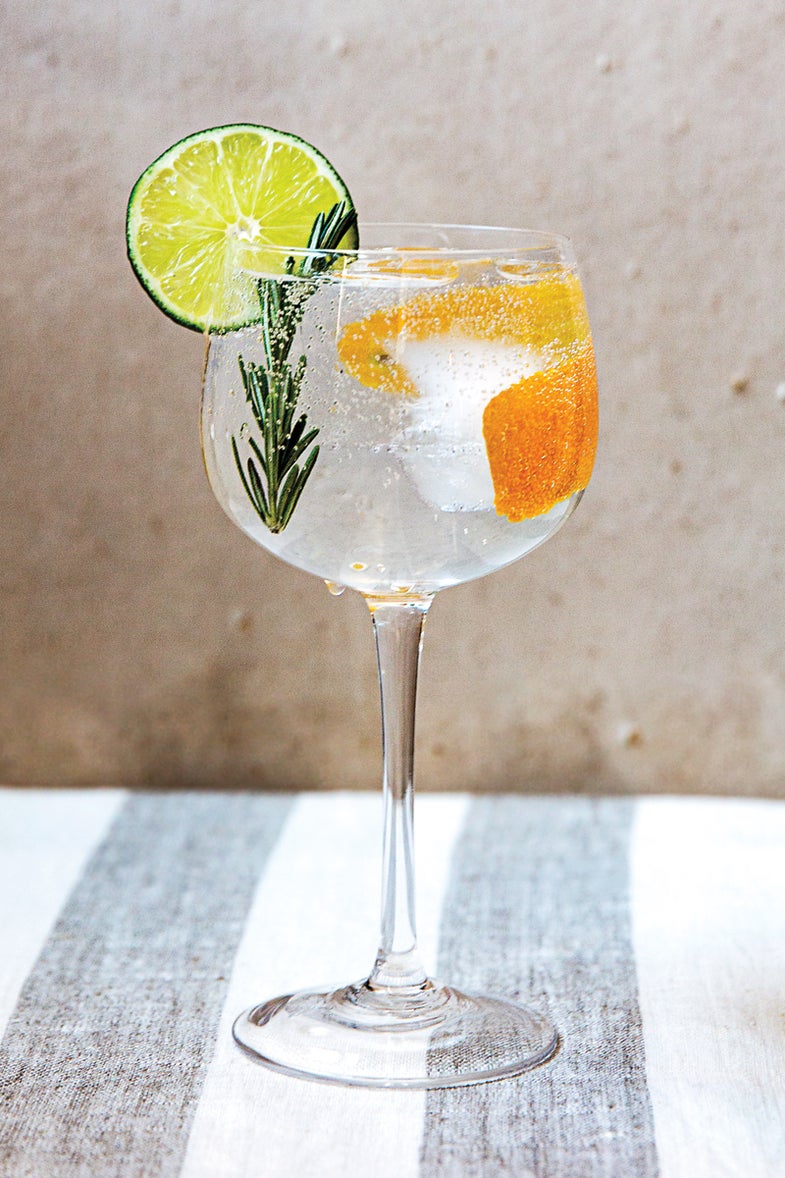 At several of José Andrés' U.S. restaurants—including the Washington, D.C.- and Las Vegas-based tapas bars, Jaleo—at least ten different variations on the gin and tonic are served. One of our favorites is this pretty version that's dressed with whole pink peppercorns, citrus, and rosemary. A dry gin lets the aromatic garnishes shine. This recipe first appeared in our June/July 2014 issue with Camper English's story, "Miracle Cure."
Hierba Gin and Tonic
This pretty gin and tonic is dressed with whole pink peppercorns, citrus, and rosemary.
Yield:
makes one cocktail
Ingredients
1 1⁄2 oz. dry gin
1 1⁄2 oz. tonic syrup
4 oz. club soda
1 lime wheel, for garnish
1 strip orange zest, for garnish
1 sprig rosemary, for garnish
Instructions
Combine 1 1⁄2 oz. each dry gin and tonic syrup in a wine glass with 1 large ice cube. Add 4 oz. club soda; garnish with 3 whole pink peppercorns, plus lime wheel, orange peel, and rosemary sprig.