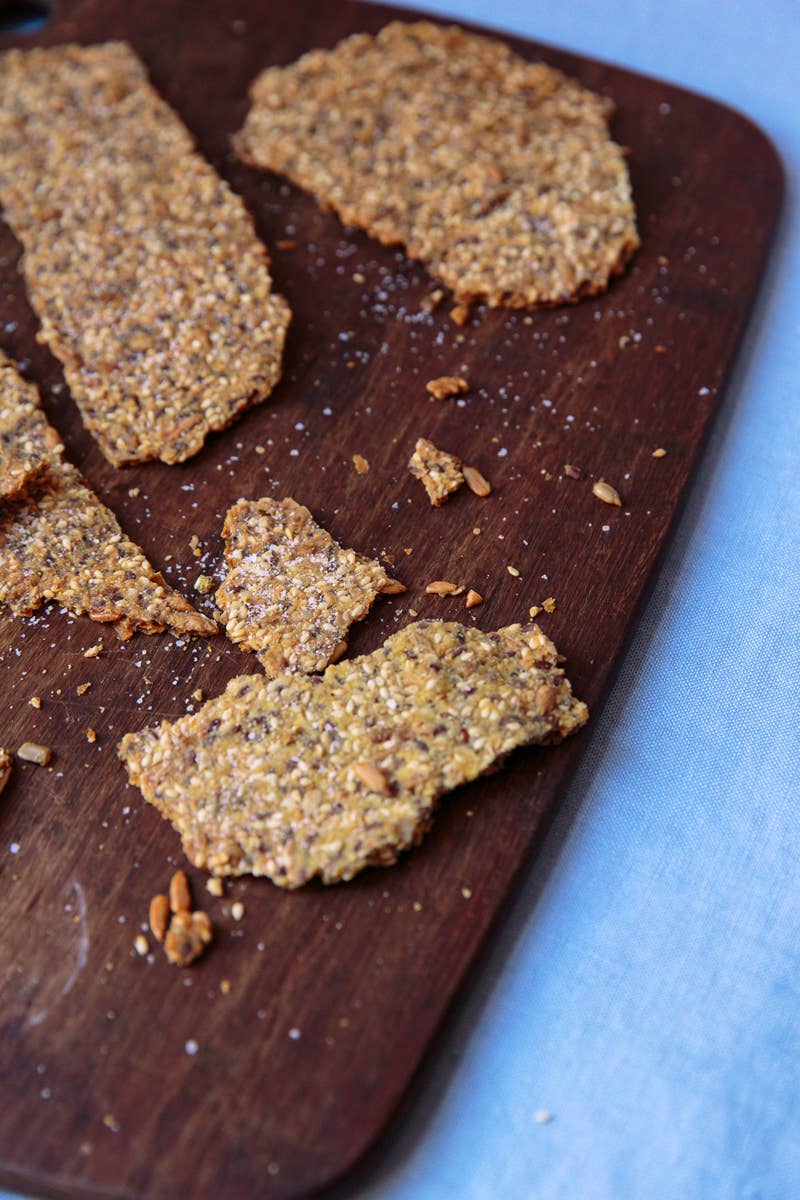 Recipes
Knäckebröd med Frön (Seeded Crispbread)
This crackerlike Swedish bread made with sesame and sunflower seeds is a crunchy platform for gravadlax or pickled herring. Versions of knäckebröd have been enjoyed in Sweden since antiquity; it's an essential component of Midsummer celebrations, like the one featured in Per Styregård's story "A Midsummer's Dream," from our June/July 2014 issue.
1¼ cups fine cornmeal
½ cup sesame seeds
½ cup sunflower seeds
¼ cup canola oil, plus more for greasing
¼ cup flaxseed
1 tbsp. kosher salt
1 cup boiling water
Heat oven to 350°. Stir cornmeal, sesame and sunflower seeds, oil, flaxseed, and 2 tsp. salt in a bowl. Slowly stir in water until a thick, chunky dough forms. Using a greased spatula, spread dough evenly over the surface of a parchment paper–lined baking sheet. Sprinkle with remaining salt; bake until golden and crisp, about 40 minutes. Let cool; break into pieces to serve.