Recipes
Malakoffs (Swiss Fondue Fritters)
These molten, cheese-filled domes are the perfect party starters.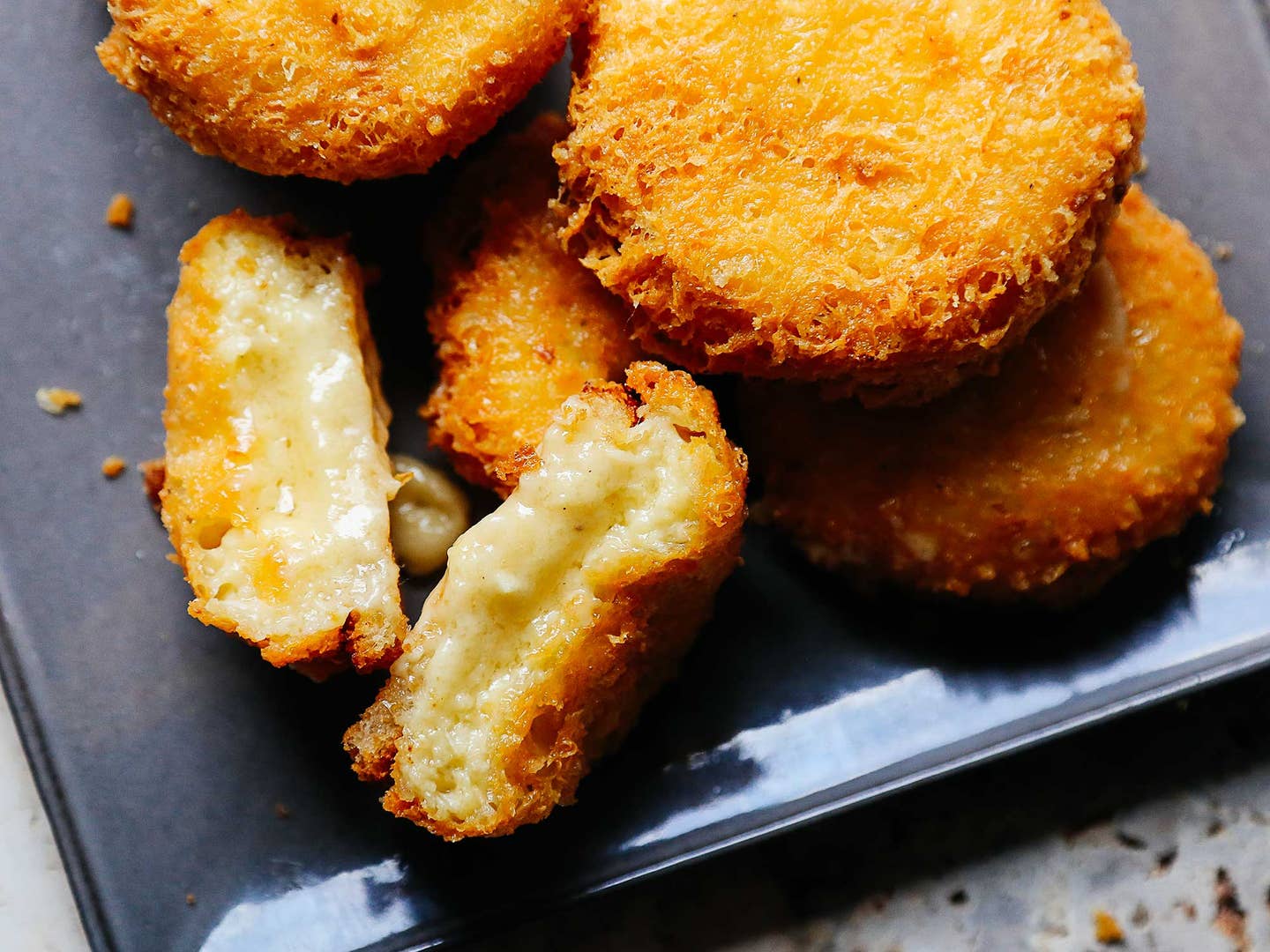 A decadent mixture of Gruyère, garlic, wine, and kirsch is scooped onto bread rounds and fried to perfection—golden outside, gooey inside—in these classic Swiss cheese fritters. Our version is adapted from the ones writer Savita Iyer ate at Au Coeur de la Côte in Vinzel, Switzerland. Check out 35 more gloriously cheesy recipes from around the world.
Ingredients
6 slices white Pullman bread
1 lb. Gruyère cheese, coarsely grated
3 tbsp. all-purpose flour
Pinch freshly grated nutmeg
2 garlic cloves, finely chopped
2 large eggs, lightly beaten
Kosher salt and freshly ground black pepper
1⁄4 cup dry white wine
2 tbsp. kirsch (cherry brandy)
Vegetable oil, for frying
Instructions
Step 1
Using a 3-inch ring cutter, cut one round from the center of each slice of bread. (Reserve the crusts for another use.) In a large bowl, use your hands to combine the Gruyère, flour, nutmeg, garlic, eggs, and salt and black pepper to taste. Pour in the wine and kirsch and mix until you have a thick and uniform paste. Spoon an equal amount of the cheese mixture onto each bread round until there is none left in the bowl, then use wet hands to mold the tops into smooth 1½-inch-high mounds.
Step 2
Into a Dutch oven set over medium-high heat, pour the oil to a depth of 2 inches and attach a deep-fry thermometer. When the temperature reads 350°F, fry the malakoffs cheese side down, flipping once, until golden brown and the bread is crisp, 6–8 minutes. Serve immediately.
Watch: How to Make Malakoffs