Recipes
Pommes Pont Neuf (Parisian Fried Potatoes)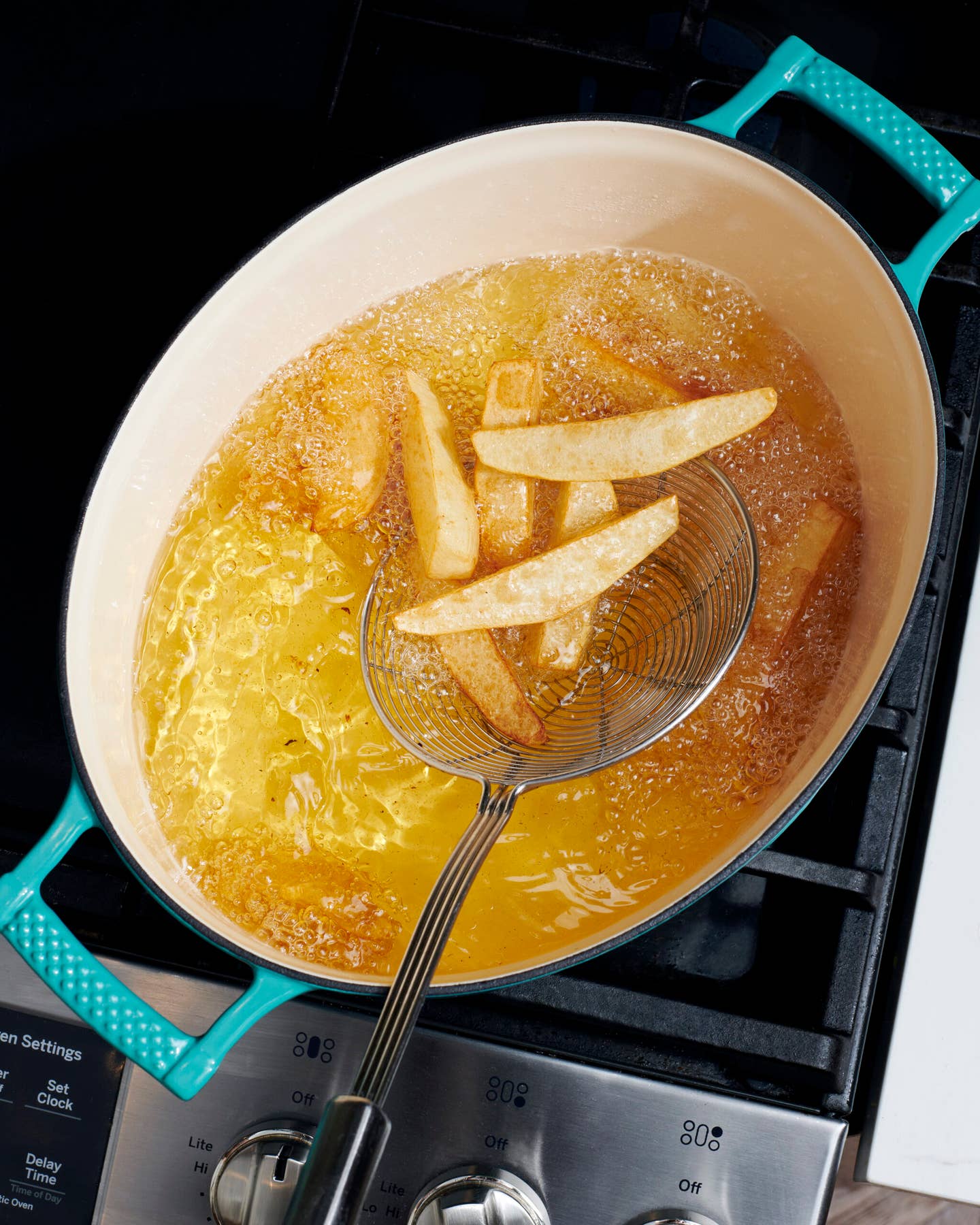 These fried potatoes, served at the now closed Chez Clovis, get their name from Paris's Pont Neuf ("New Bridge"—in fact the city's oldest one), where, it is said, pommes frites (a.k.a. the grandaddy of French fries) used to be sold.
Ingredients
3 lb. medium white potatoes
Vegetable oil
Salt
Instructions
Step 1
Peel potatoes. Square off ends, then cut lengthwise into 4-6 wedges.
Step 2
Pour oil into a large, deep skillet to a depth of 2". Heat oil to 350° on a candy thermometer, over medium-high heat. Add potatoes and fry, stirring occasionally to keep them from sticking together, until golden and tender when pierced with a skewer, 12–15 minutes.
Step 3
Transfer potatoes with a slotted spoon to paper towels to drain. Season to taste with salt.