Puntarelle and Dandelion Salad with Honey and Olive Vinaigrette
Go bold with bitter greens.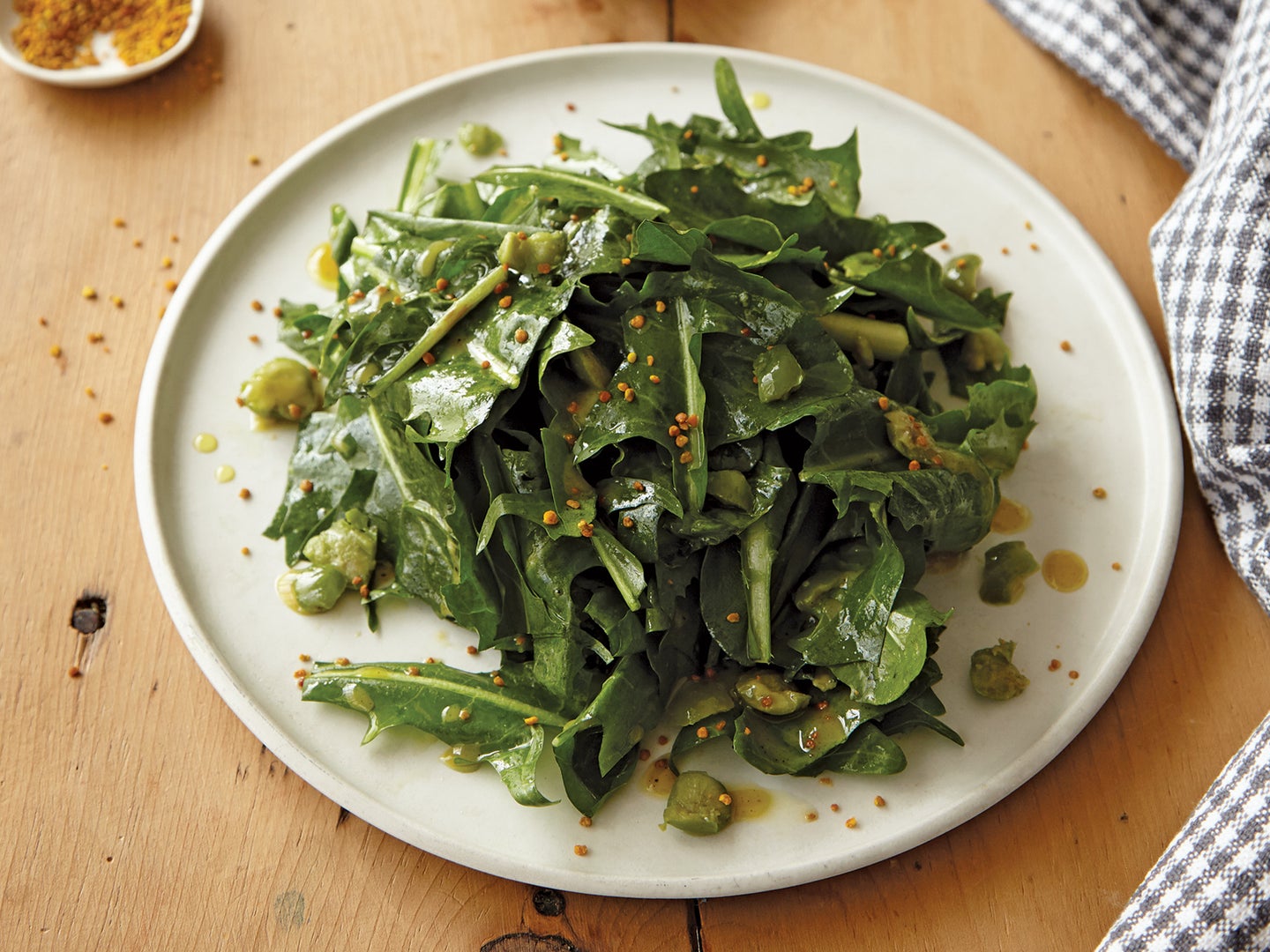 Bitter dandelion greens and sturdy puntarelle (an Italian chicory) stand up to honey-mustard vinaigrette in this assertive spring salad from New York chef Elise Kornack. Young dandelion leaves are less bitter than their older counterparts but are just as nutrient-rich. Most parts of the powerhouse plant are edible and the petals of the flowers add a pop of color and plenty of antioxidants to this salad. For more of the pungent, leafy vegetables, check out our favorite ways to salads, soups, pastas.
Featured in our cookbook: SAVEUR: Italian Comfort Food
Puntarelle and Dandelion Green Salad with Honey and Olive Vinaigrette
Dandelion greens and puntarelle stand up to honey-mustard vinaigrette in this fresh spring salad.
Time: 10 minutes
Ingredients
Finely grated zest of 1 lemon, plus 3 Tbsp. fresh lemon juice
1 1⁄2 tsp. Dijon mustard
1 tsp. honey
Kosher salt and freshly ground black pepper
3 tbsp. olive oil
1⁄4 cup Castelvetrano olives, pitted and coarsely chopped
6 oz. dandelion greens, trimmed
4 oz. puntarelle or regular chicory, trimmed
1⁄2 tsp. bee pollen
Instructions
In a large bowl, whisk together the lemon zest and juice, mustard, and honey until combined. Season with salt and pepper, then, while whisking, slowly drizzle in the oil until emulsified. Stir in the olives. Tear the dandelion greens and chicory into bite-size pieces and add to the bowl.
Using your hands, toss the greens with vinaigrette, then transfer the salad to a platter, sprinkle with bee pollen, and serve immediately.