Recipes
Stir-Fried Celtuce Tops with Mushrooms (Xianggu Chao Wosun Ye)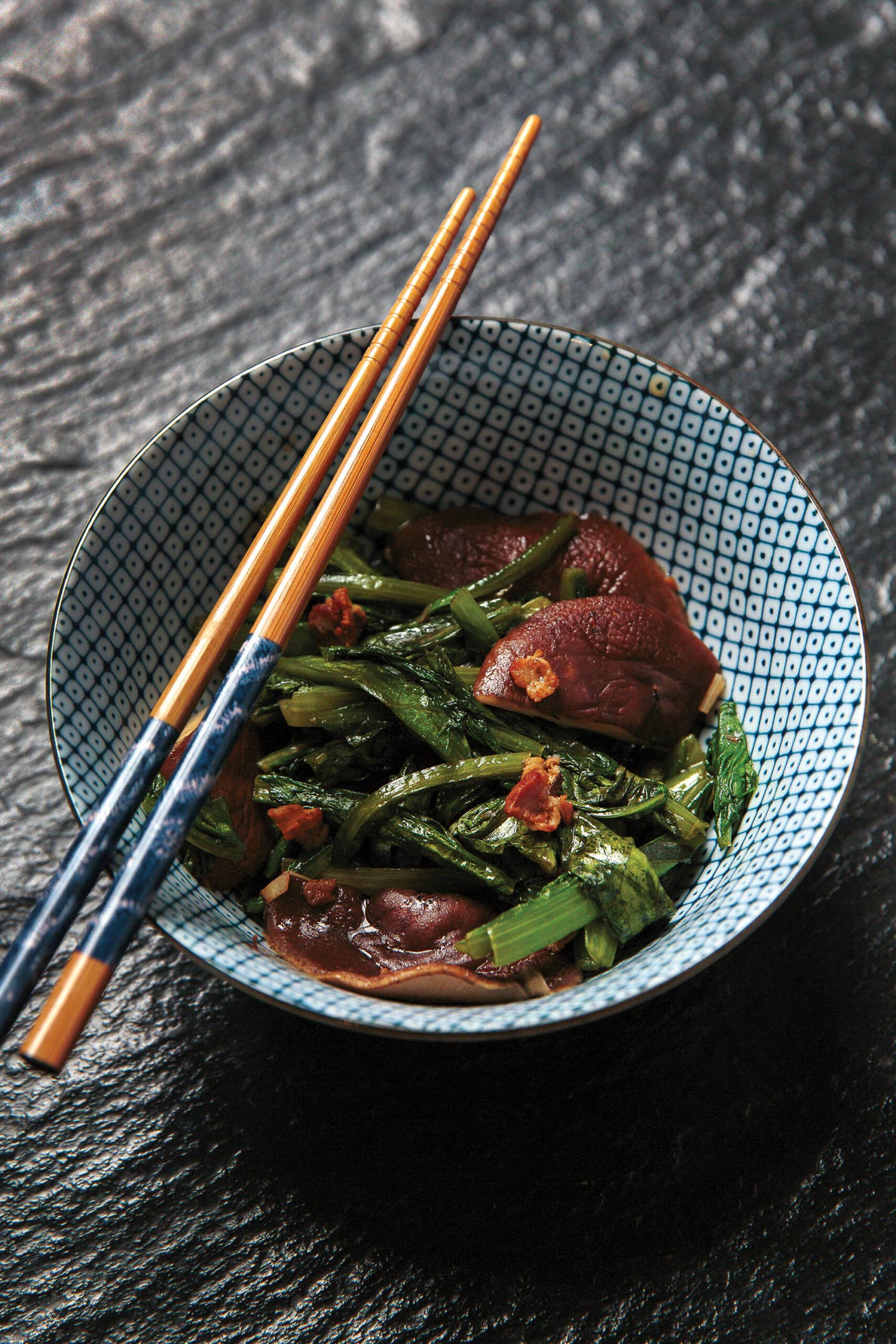 Bacon and shiitake mushrooms are cooked with hearty stem-lettuce leaves in this simple stir-fry from Lillian Chou. This recipe first appeared with the 2015 SAVEUR 100 item Raid the Asian Market.
Ingredients
2 lb. celtuce (stem lettuce) with leaves, stalks discarded or reserved for another use
2 tbsp. light soy sauce
1 tbsp. shaoxing jiu (Chinese rice wine)
1 tsp. toasted sesame oil
1⁄2 tsp. cornstarch
1⁄2 tsp. kosher salt
1 slice bacon, minced
2 tbsp. canola oil
1 (1") piece leek, white part only, minced
8 large shiitake mushroom caps, halved
Instructions
Step 1
Chop leaves into 2" pieces. Stir soy sauce, wine, sesame oil, cornstarch, and salt in a bowl; set sauce aside. Heat a 14" flat-bottomed wok over medium-high. Cook bacon until fat is rendered, 1–2 minutes. Add oil and leek; cook until soft, about 30 seconds. Add mushrooms; cook until soft, 1–2 minutes. Add reserved leaves; cook until wilted, 1–2 minutes. Stir in reserved sauce; boil until thickened, about 1 minute more.