Recipes
Strawberry-Lillet Crush
This refreshing gin cocktail with muddled berries and mint is the ultimate summertime sip.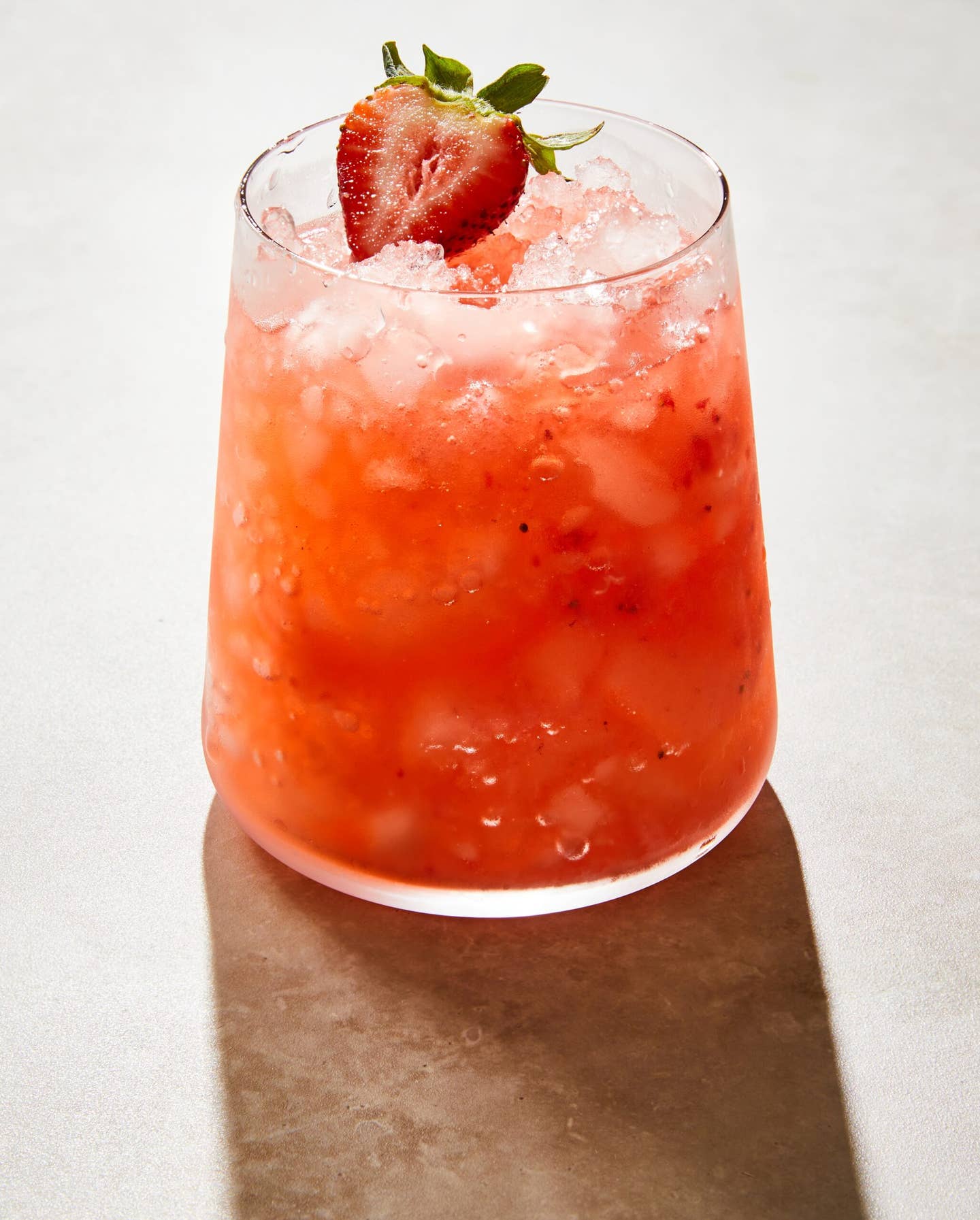 Muddled strawberries, fresh mint, and Lillet star in this refreshing, lightly sweet cocktail recipe, which former digital producer Michellina Jones considers the perfect drink for a muggy late summer day. She prefers using a navy strength gin (which has a minimum of 57.1% ABV) with a balanced, restrained flavor profile that won't overwhelm the other ingredients, while ensuring the boozy flavor doesn't get lost. Lillet refers to Bordeaux wine that's been infused with aromatics and spices; the Blanc variety of the aperitif offers citrusy, floral notes with a dry finish. Here, the quintessential summer beverage, with its delicate sweetness, plays well with the gin and berries. Make your own syrup at home with our simple syrup recipe. 
Ingredients
6 mint leaves
3 strawberries, hulled, plus more for garnish
½ oz. simple syrup
2 oz. any navy strength gin, such as Plymouth
1 oz. Lillet Blanc
Crushed ice, for serving
Instructions
Step 1
In a cocktail shaker, lightly muddle the mint, strawberries, and simple syrup.
Step 2
Fill a glass with crushed ice. To the shaker, add the gin, Lillet Blanc, and enough ice cubes to fill it about halfway. Shake well, strain into the glass, garnish with strawberries, and serve immediately.