Recipes
Yellu Molaghu Vazhaipazham (Plantain with Sesame Seeds and Peppercorns)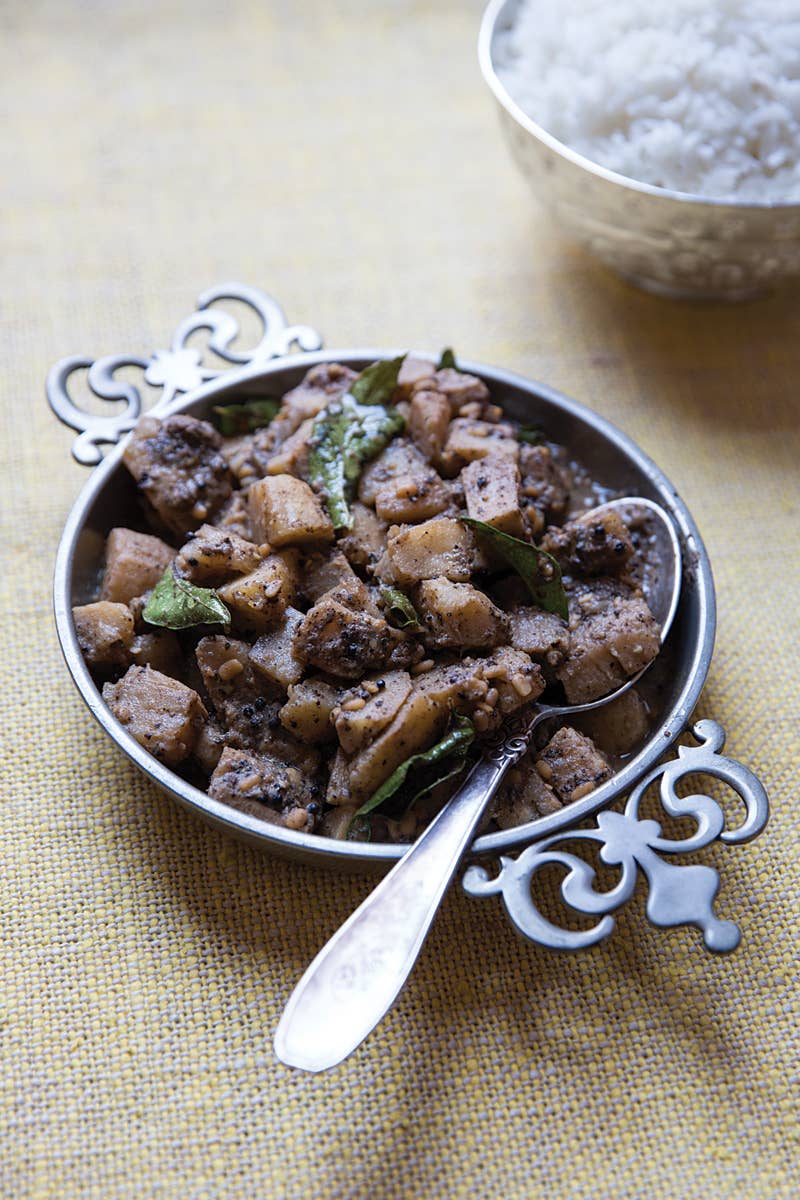 Often served in south India as thevasam, or memorial food, this curry is flavored with a simple combination of sesame seeds and black peppercorns, instead of the more lively spice blends used in everyday cooking. This recipe first appeared as part of the digital edition of our August/September 2014 special India issue.
Ingredients
1 lb. unripe plantains, peeled and cut into ½" pieces
2 tbsp. canola oil
2 tbsp. whole black peppercorns
1 tbsp. sesame seeds
1 tsp. black mustard seeds
1 tbsp. urad dal (skinned and split)
12 fresh or frozen curry leaves, defrosted if frozen
Kosher salt, to taste
Instructions
Step 1
Bring a large pot of water to a boil. Cook plantains until tender but not mushy, about 10 minutes. Drain plantains, reserving 1 cup water; set aside.
Step 2
Heat oil in a 12" skillet over medium-high. Cook peppercorns and sesame seeds until fragrant and seeds are reddish-brown, 1–2 minutes. Let cool slightly and using a slotted spoon, transfer peppercorns and seeds to a spice grinder; grind into a coarse paste. Return skillet to medium-high heat. Cook mustard seeds until seeds begin to pop, about 30 seconds. Add urad dal; cook until golden, about 30 seconds. Add reserved plantains, cooking water, and spice paste, plus curry leaves and salt; boil. Reduce heat to medium; cook, stirring occasionally, until sauce is thickened, 2–3 minutes.