Valley of the Dals
The word dal refers to both a spiced lentil-based stew and an array of dried, split, hulled beans and legumes. There are dozens of types of dal, each of which is prized for particular preparations.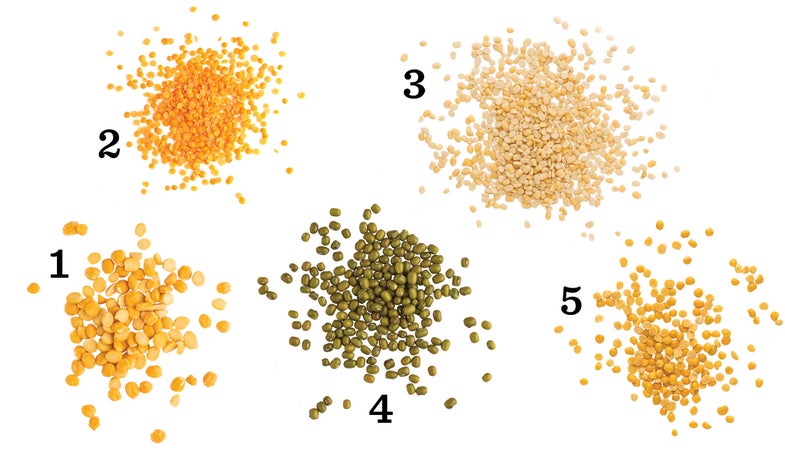 (1) Chana dal, mild-tasting yellow split peas, add body to dishes such as shami kebabs, stuffed ground beef patties. They are also roasted to bring a savory crunch to tarka, fried spice blends, and used as a garnish for soups in the south.
(2) Masoor dal, red split lentils, make a smooth, creamy base for such dishes as malika masur dal, red lentils with green mango.
(3) Urad dal, skinned split black lentils, are mainly used in savory breads and crêpes. In south India, they're soaked, puréed, and fermented with chana dal and rice to make the batter for crispy dosas.
(4) Moong Dal, dark green split mung beans, add depth and balance to sakkarai pongol, sweet rice pudding.
(5) Toor dal, yellow pigeon peas, have an earthy intensity that holds up well in flavorful dishes such as dalma, lentil stew with coconut from India's eastern Odisha region. To purchase dals, visit kalyustans.com.