Drinks
Sidecar Cocktail
Cognac is so much more than cigars and snifters in this bright and citrusy classic.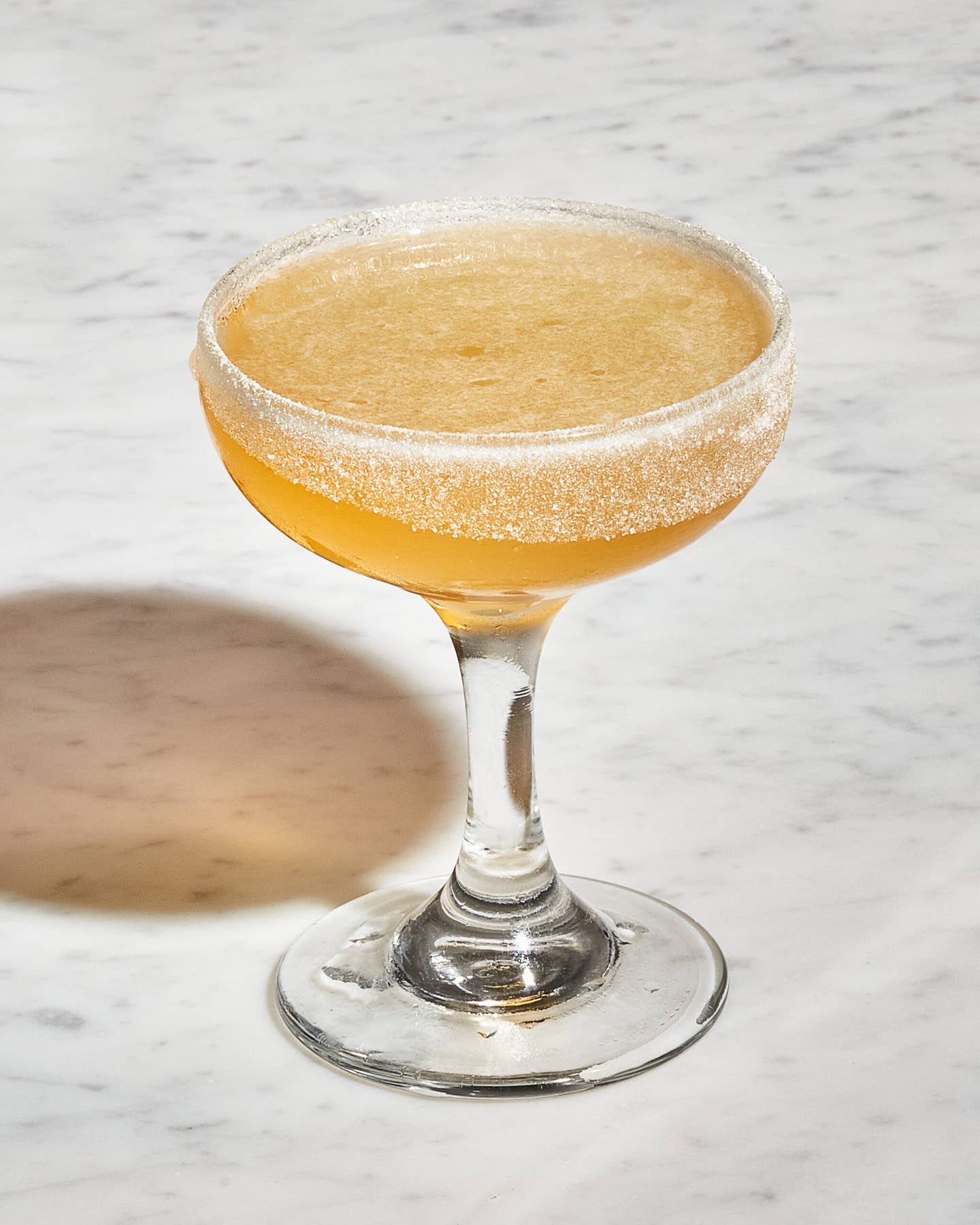 Various conflicting origin stories surround the classic sidecar recipe, which only adds to the throwback cocktail's mystery and charm. It's fairly certain that the bright and citrusy drink is a descendent of the brandy crusta, a groundbreaking 19th century classic that was one of the first to leverage techniques now considered commonplace. It incorporated a liqueur as a sweetener; it juxtaposed that sweetness with bitters; it wielded citrus peel as a means for opening up the olfactories; and it featured a sugared rim. Do these elements sound familiar? The crusta is also a precursor to the daisy cocktail, from which the hugely popular margarita was derived.
These days, Cognac- and other brandy-based drinks are comparatively rare, but in a way, the sidecar is positioned squarely in its own sort of zeitgeist: The drink was created in the 1920s, when the popularity of rich, brandy-based cocktails was on the wane in favor of trendier gin drinks. With its crisp and refreshing flavor profile, the sidecar bucked expectations set by its sweeter and heavier ancestors, proving the grape-based spirit's versatility once and for all.
For best results, be sure to start with fresh citrus. And make your own simple syrup; stored in the fridge, it keeps well for up to a month.
Ingredients
Sugar, for the rim
2 oz. Cognac
¾ oz. fresh lemon juice
½ oz. Curaçao
½ oz. simple syrup
Instructions
Step 1
On a small plate, spread the sugar, and dip the rim of a chilled coupe into it to coat.
Step 2
To a cocktail shaker filled with ice, add the Cognac, lemon juice, curaçao, and simple syrup. Shake well to chill, then strain into the prepared coupe. Serve immediately.