Bacon-Cabbage Pasta is the Anti-Boring-Weeknight Meal
Skip the jarred red sauce for something better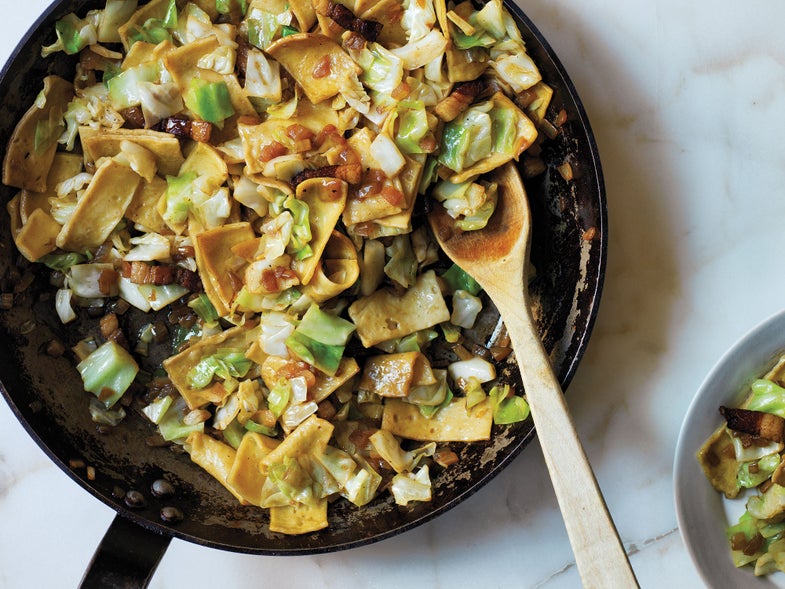 Does your weeknight pasta routine involve a box of spaghetti and whatever canned sauce you have in your pantry? We have no problem going that route, but it gets tiresome fast. When you need to mix things up, skip the red sauce completely for a fridge-friendly mix of crisped bacon and just-seared cabbage.
It's a recipe that comes to us by way of Slovenia, where it's spiced up with cayenne and made with a rough-cut homemade pasta dough called krpice. It starts with melted butter and a little sugar to help with caramelization, then bacon and onion until the bacon crisps and the onion gilds. Cook the cabbage just long enough to wilt it and let it pick some char, then stir in cooked pasta until it all forms a blended sauce.
We love that handmade pasta dough, but if you're crunched for time, any short dried pasta will work just as well. And if you're looking for other ho-hum sauce alternatives, try a homemade pesto or a grilled cauliflower option. If stuffed pasta is more your jam, this prosciutto and pea pasta will give you the most bang for your, uh, pasta.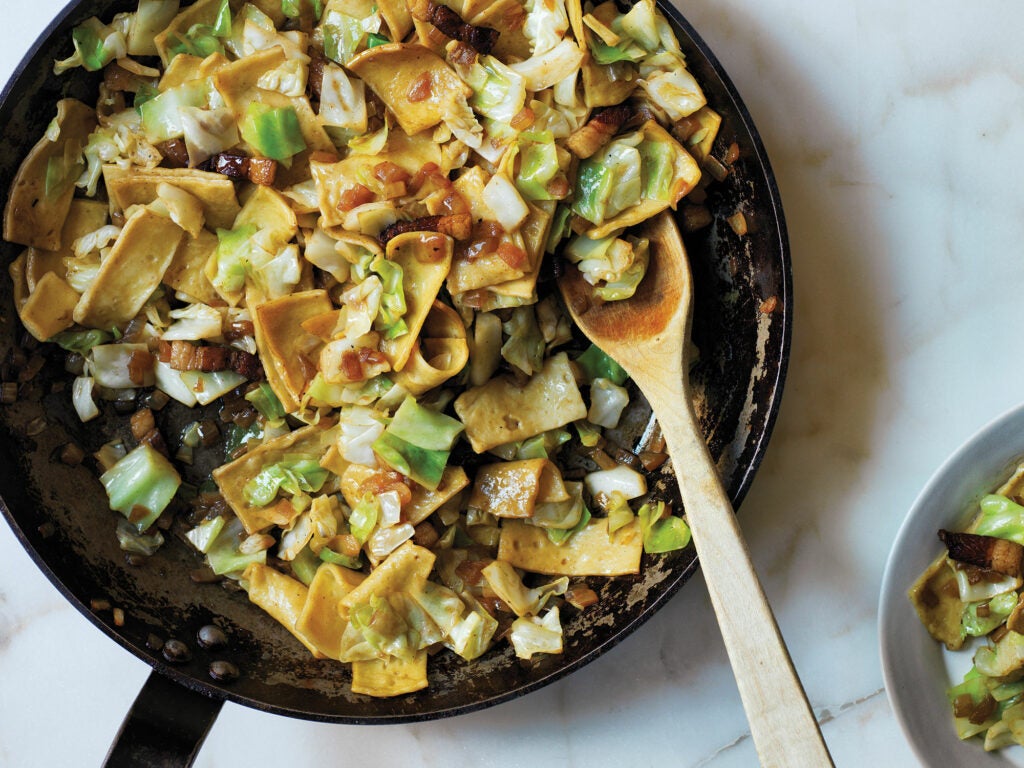 Homemade Pasta With Spicy Cabbage and Bacon
Cabbage is a staple vegetable in Slovenia; here it is wilted in bacon fat and spiced with cayenne before being tossed with homemade noodle dough for this traditional pasta dish. Get the recipe for Homemade Pasta With Spicy Cabbage and Bacon »