Our Best Homemade Candy Recipes for a Do-It-Yourself Sugar Fix
From brittle to bonbons, these from-scratch candies make for fun ways to indulge your sweet tooth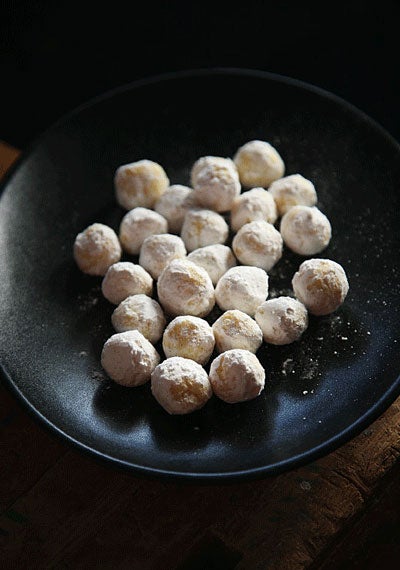 We know that everybody (ok, not everybody, but you know what we mean) loves classic Halloween candies like candy corn and Reeses cups, but at SAVEUR, we encourage thinking outside the wrapper. When you make your Halloween candy from scratch, the possibilities are endless. From chocolatey bites to fruity delights, you can recreate the sweet sensations of your favorite treats all from the comfort of your kitchen.
First, learn about the different kinds of sugars you can use with our guide to sugar around the world. Perfect for special occasions like Halloween and Thanksgiving, candies make for quick and easy desserts you can whip up to share (or keep all for yourself).
We've prepared our best homemade Halloween candy recipes, from chocolate and peanut butter buckeyes to cherry fizz hard candy, because nothing on the shelf can beat a piece of candy made by your own two hands. And if you don't want to share with those trick-or-treaters, we don't blame you.