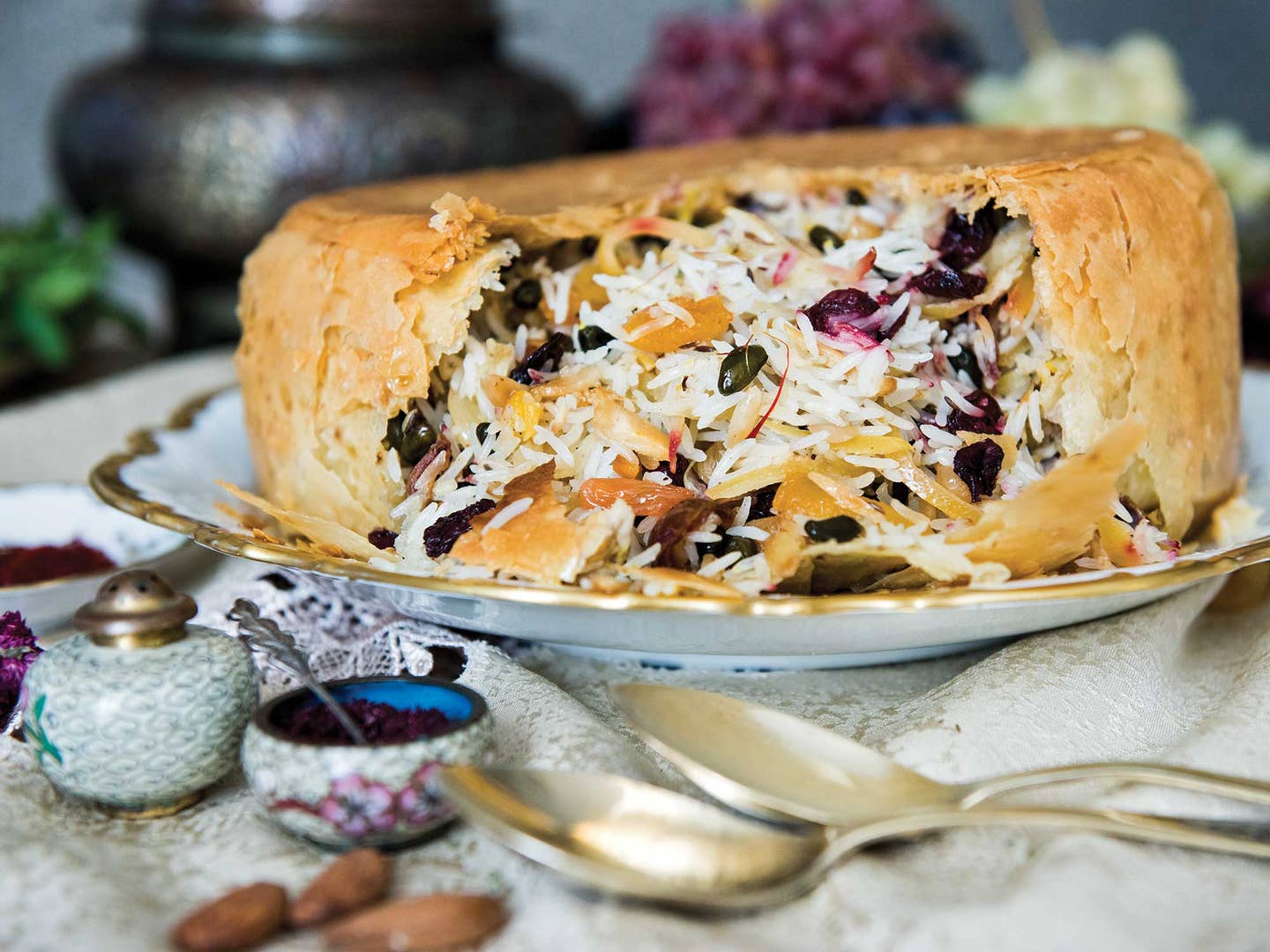 Techniques
Bake Your Rice in Buttered Lavash for a Crispy Crust on Every Side
You know that delicious crunchy layer that forms on the bottom of your pot of rice? Here's how to get it all the way around
When you get the chance to try any kind of bread from a different culture, don't hesitate. Whether it's naan, chipa, or in this case, lavash, you learn a lot about a people from their carbs. Case in point, this rice dish from the pilaf pros of Azerbaijan, where sheets of thin buttered lavash are pressed into a pot to line saffron-flecked rice.
As any pilaf-lover knows, the best part of the dish is the crisp crust that forms on the bottom of the pot. Getting that golden crust is the sign of a true rice master, and a worthy pursuit on its own. But by going with buttered pilaf, you get a shatteringly crisp crust all the way around the rice every time.
The chicken gives this dish more heartiness, as if it wasn't hearty enough, and the combination of the dried fruit and pistachios gives the pilaf a little sweetness. You'll know when your khan plov is ready when it appears crispy and golden on the outside. Now, you're speaking our language.