Black Olive Tapenade
A dollop of this versatile Provençal condiment gives life to everything from roast fish to morning toast.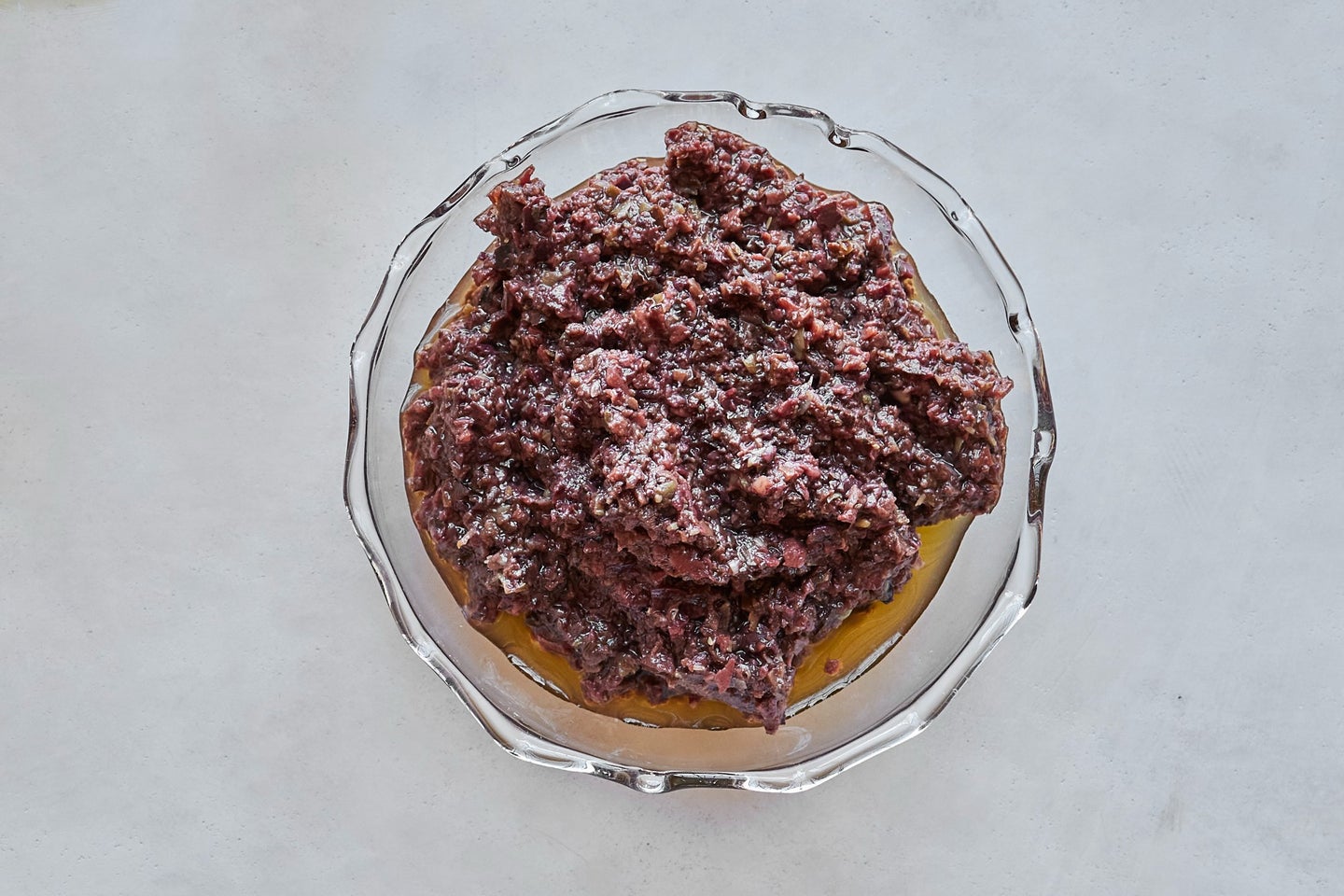 A recipe from the late French winemaker and chef Lulu Peyraud, this traditional Provençal tapenade is delicious when spread on little toasts. Tapenade will keep in the fridge for a month or more, topped with a thin layer of olive oil.
Featured in: "Remembering Lulu Peyraud, the Cooking Queen of Provence."
Black Olive Tapenade
Tapenade, the traditional Provençal condiment made with black olives, is great on toasts, grilled fish, and roasts.
Time: 30 minutes
Ingredients
2 garlic cloves
Kosher salt
½ cups Niçoise olives, pitted
½ cups oil-cured black olives, pitted
2 anchovy fillets, well-rinsed and chopped
1 tbsp. fresh lemon juice
2 tsp. capers, rinsed (optional)
½ tsp. finely grated lemon zest
½ tsp. chopped thyme or winter savory
½ cups extra-virgin olive oil, plus more
Freshly ground black pepper
Cayenne pepper
Instructions
Finely chop the garlic, then sprinkle with a pinch of salt and press and smash into a smooth paste using the side of your knife.
To a food processor, add the garlic paste, both types of olives, anchovies, lemon juice, capers (if using), zest, and thyme, and grind to a coarse paste. (Process it longer if you prefer a smoother texture.) Transfer the purée to a small bowl, then stir in the olive oil. Season to taste with black pepper, cayenne, and salt to taste, thinning with more olive oil if desired. Use immediately or transfer to an airtight container; pour a thin layer of olive oil over the surface of the tapenade. Refrigerate for up to 2 weeks.