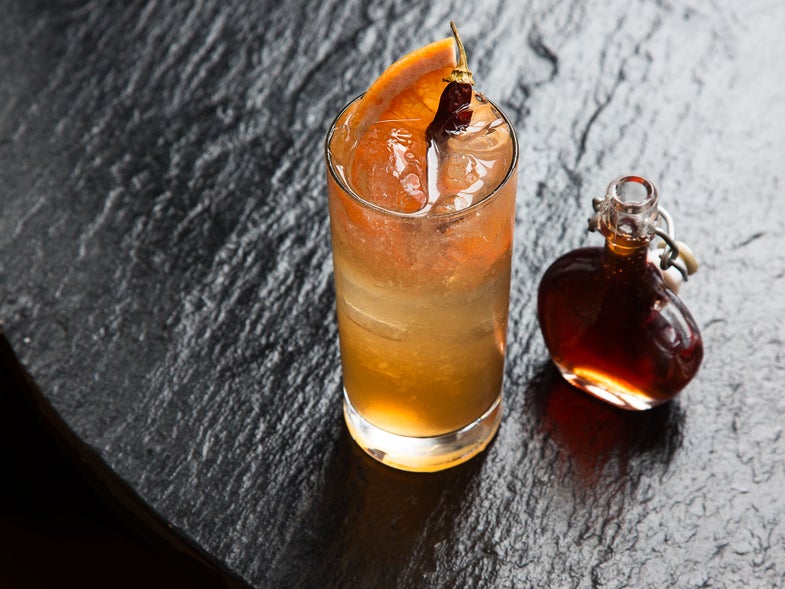 While the margarita is far better known, the grapefruit-, tequila-, and soda-based Paloma is an equally refreshing Mexican classic. Using árbol chile-spiked grenadine as a sweetener—rather than agave nectar or simple syrup—adds smokiness and a touch of heat.
Featured in: Take Grenadine Beyond the Shirley Temple
What You Will Need
Yield: makes 1 1/2 cups
Ingredients
2 oz. blanco tequila
1 oz. fresh grapefruit juice, plus 1 grapefruit wedge for garnish
3⁄4 oz. árbol chile grenadine
Club Soda
Instructions
In a cocktail shaker filled ¾ of the way with ice, add the tequila, grapefruit, and grenadine; shake about 15 seconds or until the shaker feels cold.
Strain into a Collins glass with fresh ice. Top with club soda to fill, and garnish with a grapefruit wedge.
Watch: How to Make Grenadine