Recipes
Cinnamon-Sugar Donuts with Chocolate Filling
Serves

makes 30

Cook

10 hours 35 minutes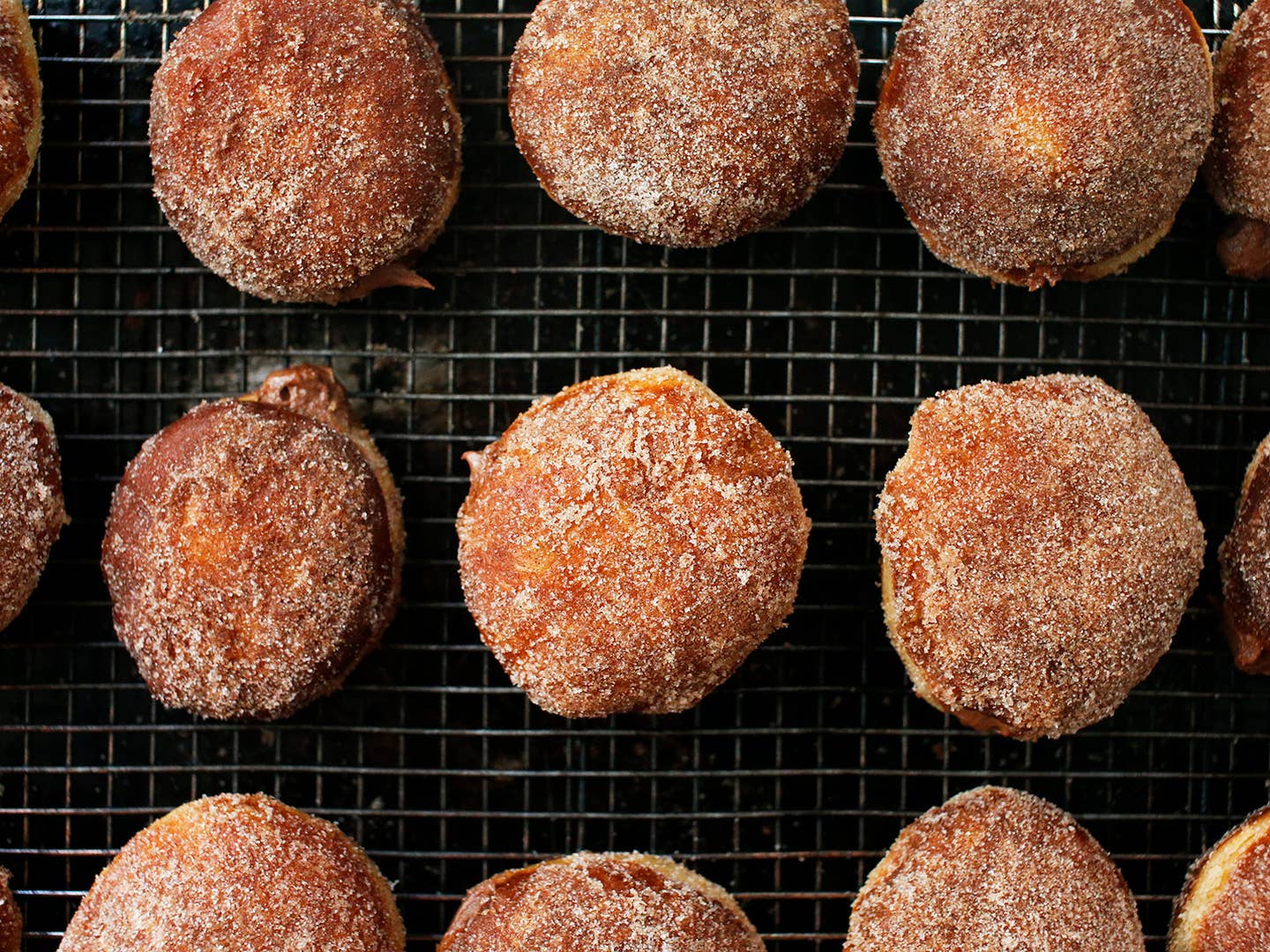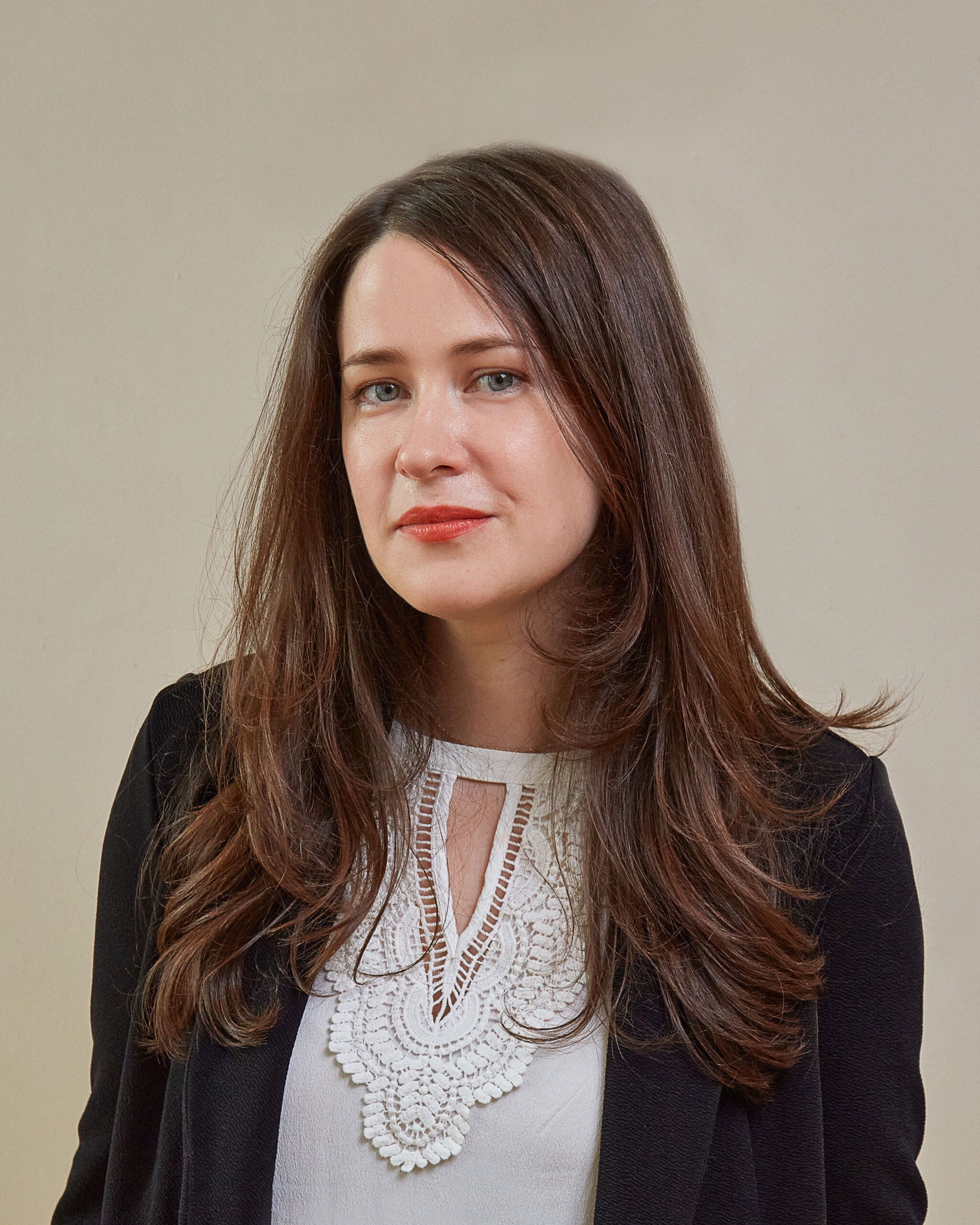 ---
Bakers Paul Allam and David McGuinness of Bourke Street Bakery use their master brioche dough for a variety of sweet and savory pastries. These fluffy cinnamon-sugar donuts filled with milk-chocolate ganache, are perhaps the biggest crowd-pleasers of the bunch, so you'll want to make the batch.
Ingredients
⅔ cups (5 oz.) whole milk
5 large eggs
3⅓ cups (1 lb. 2 oz.) bread flour, plus more for dusting
1¼ cups plus 1 Tbsp. (9¼ oz.) sugar, divided
1 Tbsp. (¾ oz.) fresh yeast
1 Tbsp. plus 1 tsp. (¼ oz.) kosher salt
2 sticks plus 2 Tbsp. (9 oz.) unsalted butter, room temperature, diced
Nonstick cooking spray, for greasing
Canola oil, for deep-frying
1 lb. 4 oz. good-quality milk chocolate, finely chopped (3¾ cups)
10½ oz. (1⅓ cups) heavy cream
2 tsp. ground cinnamon
Instructions
Step 1
In a stand mixer fitted with the paddle attachment, add the milk, eggs, flour, ¼ cup plus 1 tablespoon sugar, yeast, and salt. Mix on low speed until the dry ingredients are completely moistened, about 2 minutes. Increase speed to medium and continue mixing, scraping down the sides of the bowl as needed, until a glossy dough forms and pulls away from the sides, 9–11 minutes. Scrape the dough off the paddle, add the butter, and mix on low speed for 1 minute. Increase the speed to medium and continue mixing, scraping down the sides and bottom of the bowl occasionally, until the butter is incorporated and the dough is very silky, shiny, and completely homogenous, 5–6 minutes more.
Step 2
Lightly grease a large bowl with cooking spray, then transfer the dough to the bowl. Cover with a lid or plastic wrap and refrigerate for at least 6 hours or overnight.
Step 3
In a medium heatproof bowl, add the chocolate and set by the stove. In a small pot set over high heat, add the cream and bring to a boil. As soon as the cream comes up to a full boil, remove from the heat (this needs to happen quickly so the cream doesn't evaporate and reduce in volume) and pour it over the chocolate. Set aside for 5 minutes, then whisk together until thoroughly combined. Let cool to room temperature, then cover tightly with plastic and set aside.
Step 4
Line 2 or 3 large baking sheets with greased parchment paper. Turn the dough out onto a lightly floured surface and divide into 30 golf ball-sized pieces, about 1½ ounces each. Roll each piece into a tight ball, then transfer the balls to the prepared baking sheets, spacing at least 2 inches apart. Loosely cover with plastic wrap and set aside at room temperature until puffed, very gassy, and nearly doubled in size, about 2½ hours. Refrigerate until the donuts are firm enough to handle, 20–25 minutes.
Step 5
In a large, heavy pot or cast-iron Dutch oven fitted with a deep-fry thermometer, add enough oil to reach 2½ inches up the sides of the pot. Preheat the oil to 340°F over medium-high heat.
Step 6
Meanwhile, in a large bowl, mix together the remaining 1 cup sugar and the cinnamon; set by the stove. Line a large heatproof platter or baking sheet with a few layers of paper towels and set by the stove. Working in batches, fry the donuts, flipping once halfway through and maintaining an oil temperature between 335°F and 350°F, until they are evenly golden brown and cooked through, about 5 minutes per batch. Using a metal slotted spoon or a spider skimmer, transfer the donuts to the prepared platter. Let cool for a few seconds, then roll the donuts in the cinnamon-sugar mixture. Set aside and let cool completely before filling.
Step 7
Transfer the chocolate ganache to a piping bag fitted with a ½-inch plain round tip. Using a paring knife, pierce a hole in the side of each donut, then pipe about 2 tablespoons (1 oz.) ganache into each donut (you will feel the donut swell and become heavier as it fills). Serve within 24 hours.