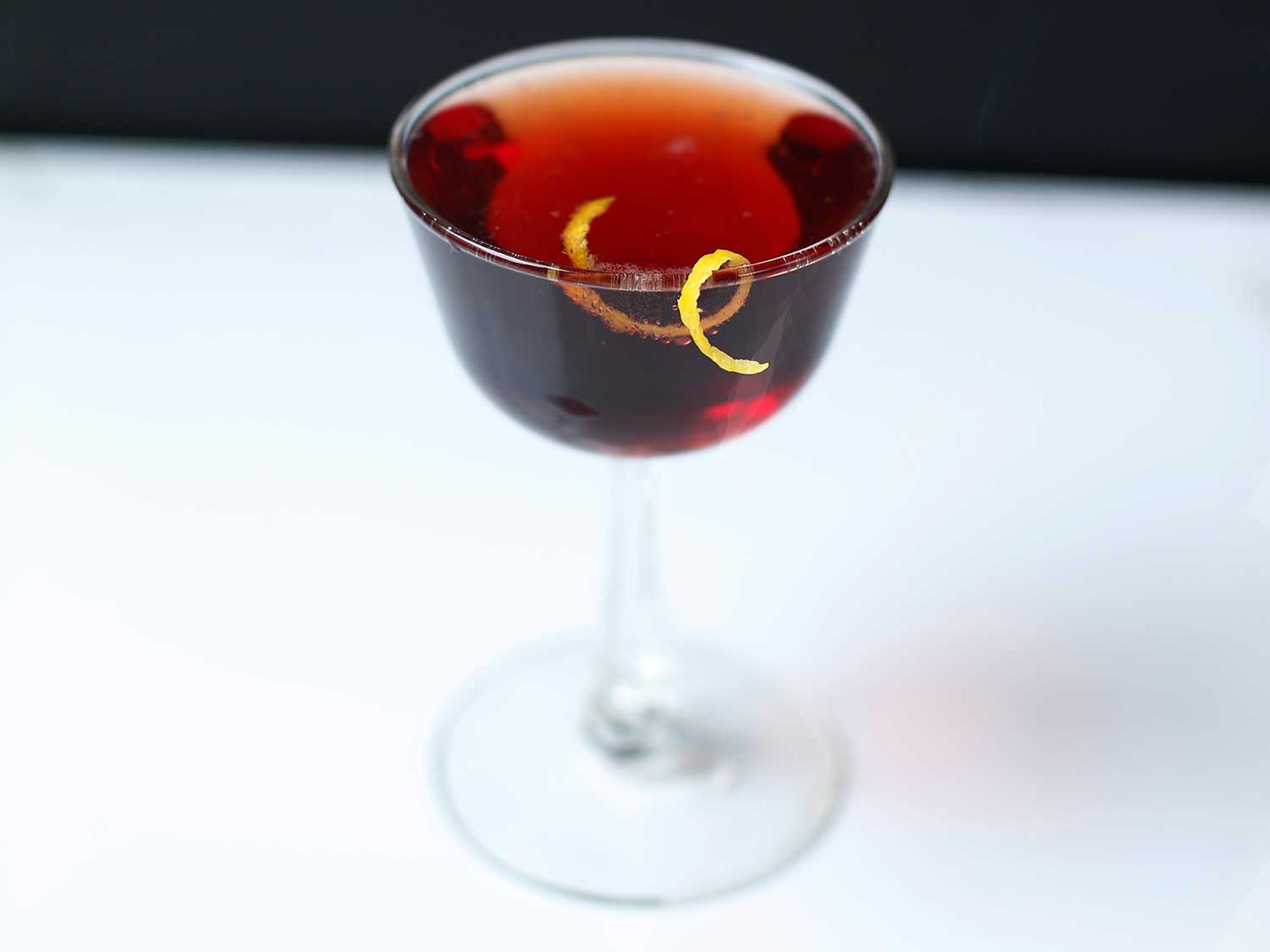 Pairing tart, sweet crème de cassis (blackcurrant liquor) and bitter, herbal Suze shouldn't work, but when you pour bubbles on top of it, it does—for the length of a drink, at least.
Featured in: 3 Bottles to Start Building Your French Aperitif Bar
Yield: makes 1
Ingredients
3⁄4 oz. Suze
1⁄2 oz. crème de cassis
Sparkling wine
Lemon twist
Instructions
In a mixing glass filled with ice, combine the Suze and crème de cassis. Stir until well-chilled then strain into a coupe glass. Top with sparkling wine and a lemon twist.