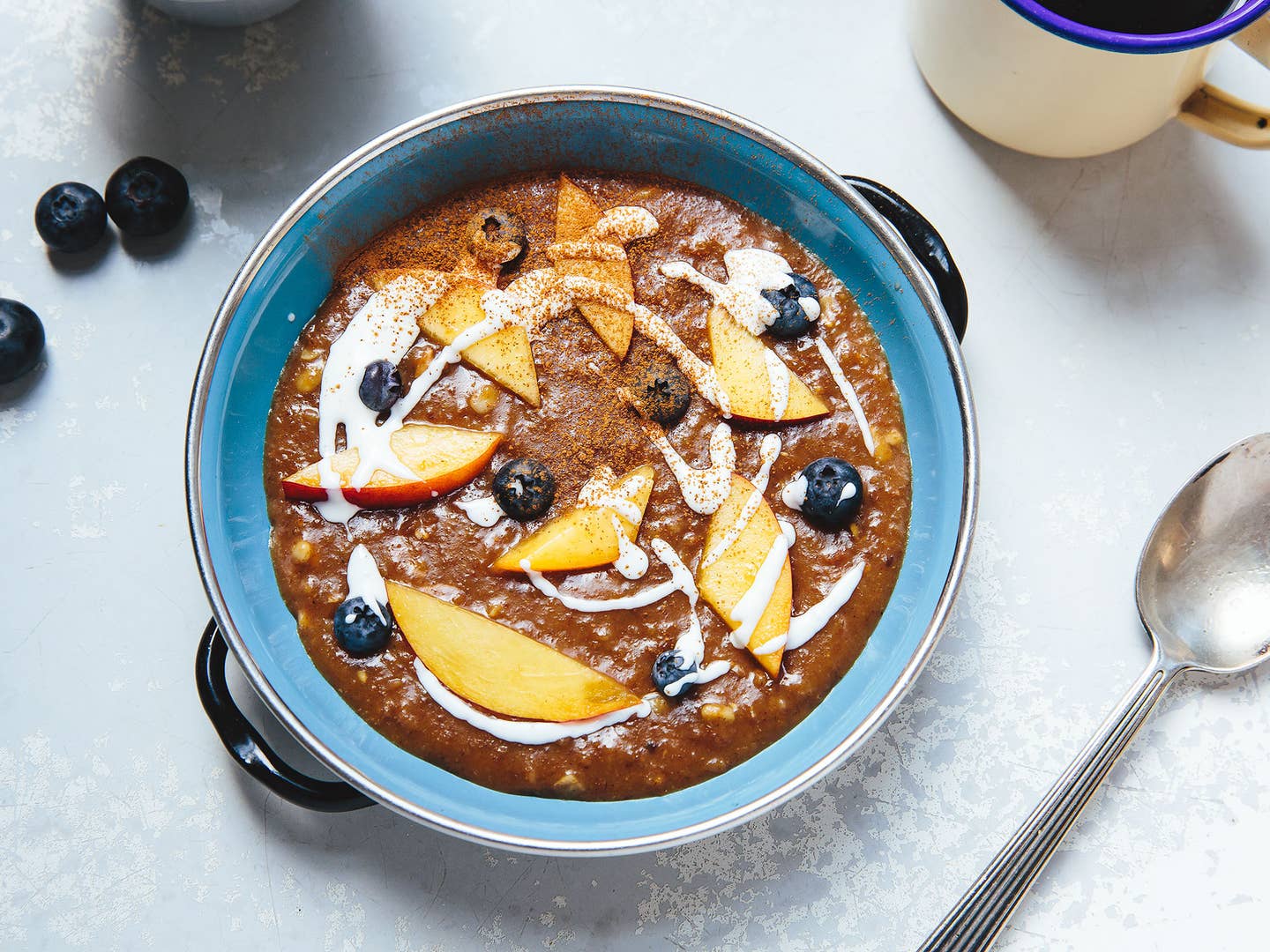 Recipes
Danish Beer and Bread Porridge is the Breakfast of Champions
Leftover rye bread? Save the crumbs for an awfully good bowl of øllebrød
Porridge is to Copenhagen what plate lunch is to Honolulu: There are take-out spots all over the city that serve it topped with everything from ginger and cilantro to sea buckthorn. Among the most classic (and delicious) of Danish gruels is øllebrød, known more so as the stuff your mom makes you as a kid in a pinch. But it's not just popular because it's quick and easy to make.
In Denmark, the regional rye bread, called rugbrød, is debatably sacred. Many bakeries stock upwards of five or six varieties of the nutty, rich, nutritious loaves. And when crumbs fall off while slicing it for smørrebrød, they're not tossed. They're saved (and soaked in beer) for this tangy, earthy breakfast treat.
Yes, beer. And cider too. Add a drizzle of barley malt syrup for a touch of sweetness and some cinnamon and cardamom for a breakfast full of character that's as much about good taste as good thrift.