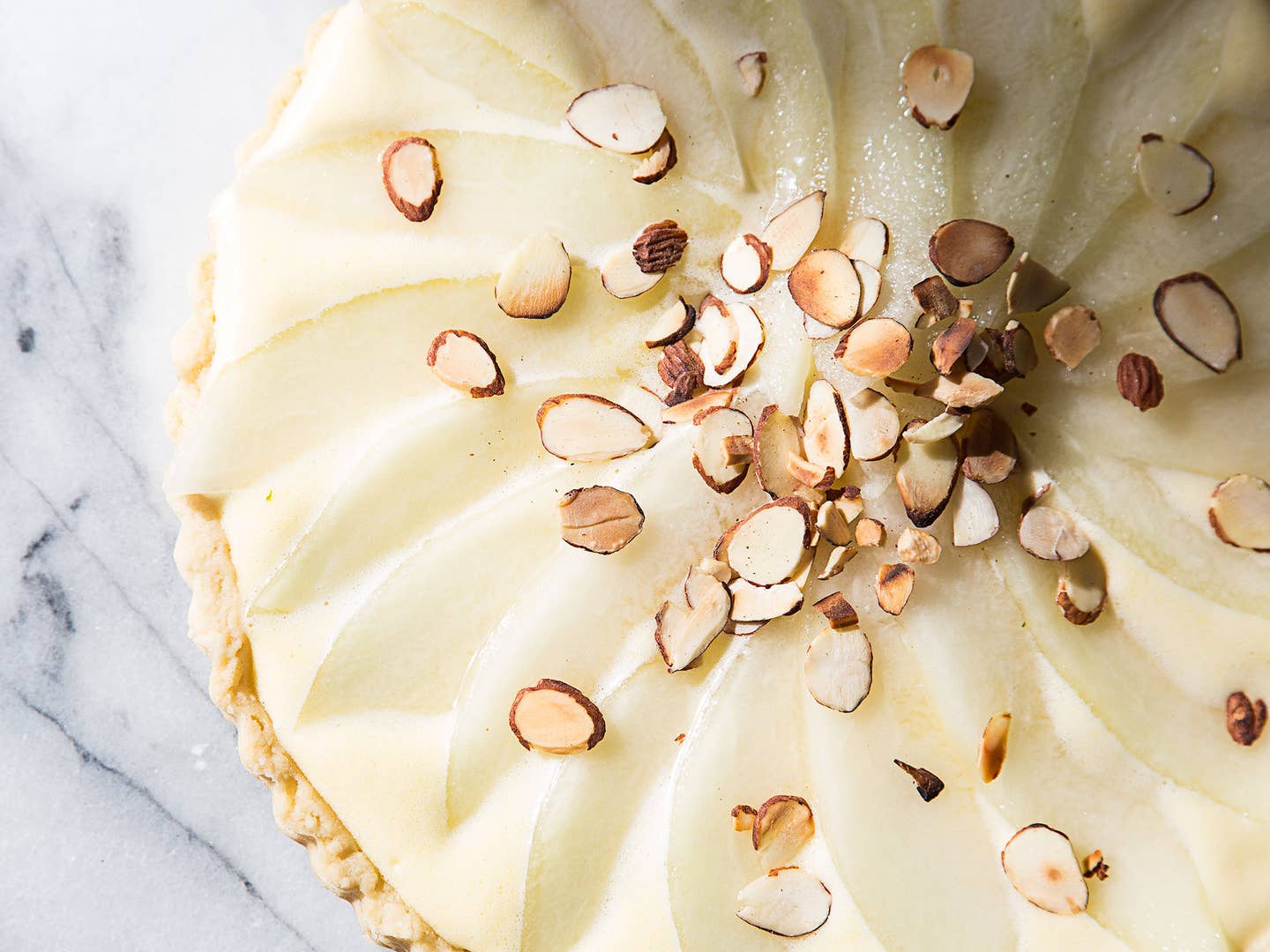 Recipes
Making Tarts with Santa Claus Melons
A unique summer dessert, made from a melon you've likely never heard of
In testing recipes in the SAVEUR test kitchen, I have been exposed to a number of unusual ingredients. I have scoured Chinatown for celtuce, an Asian lettuce; explored the Bronx for dawadawa, or fermented carob beans; and even trekked to Alphabet City for beet powder, a product we decided to develop our own recipe for. As a result, nothing brings me more pleasure than stumbling onto an ingredient I have never seen before.
With summer around the corner, the melon displays at the local Whole Foods have been overflowing. On a recent trip, a strange green striped melon—labeled "Santa Claus—stood next to the usual cantaloupe and honeydew. I was so intrigued by this miniature watermelon doppleganger, I bought one so the kitchen team could taste this unfamiliar fruit. While sweet like honeydew, the Santa Claus had bright, floral notes I have never tasted before in melon. After doing some research, I discovered its name originates from the fact that it was originally imported from South America. Since they grow in summer, the Northern Hemisphere would receive Santa Claus melons around Christmas. Today, we have places like California and Arizona growing them domestically, so we get to enjoy them in the warmer months, too.
I wanted to make something to highlight this fruit without turning to the typical options of wrapping it in prosciutto or throwing it in a fruit salad. This Santa Claus melon tart is a unique summer dessert, and an exciting way to use a fruit you may never have heard of. Juicing the flesh to make a melon curd makes for a light and creamy filling atop an almond crust. There's no better way to celebrate Christmas in June than making this fresh summer dessert.