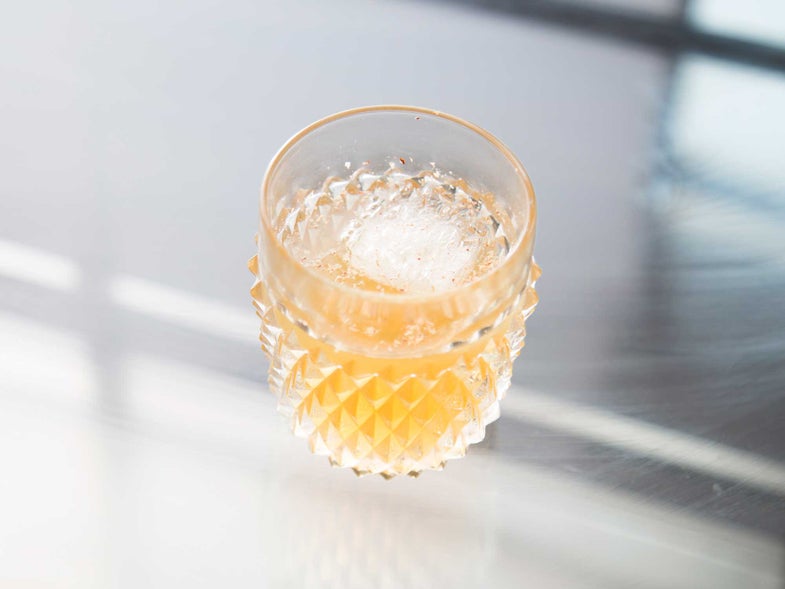 The prominent New York physician and politician Samuel Mitchill described this bitters-less version of one of the first cocktails in an 1820 temperance lecture; it still cocks the tail.
Featured in: Ancient Mystery Revealed! The Real History (Maybe) of How the Cocktail Got its Name
Dr. Mitchill's Cocktail
Invented by a prominent New York physician in the early 19th century, this honey and rum concoction makes for a wonderful winter nitecap.
Yield:
makes one cocktail
Time: 5 minutes
Ingredients
2 tsp. honey
1 1⁄2 oz. Smith & Cross Jamaican rum
1 large ice cube
Freshly grated nutmeg, to garnish
Instructions
In a 6-oz. tumbler, stir honey with 1⁄2 oz. hot water until the honey dissolves. Pour in rum, 1 oz. cold water, and 1 large ice cube. Stir well and garnish with freshly grated nutmeg.