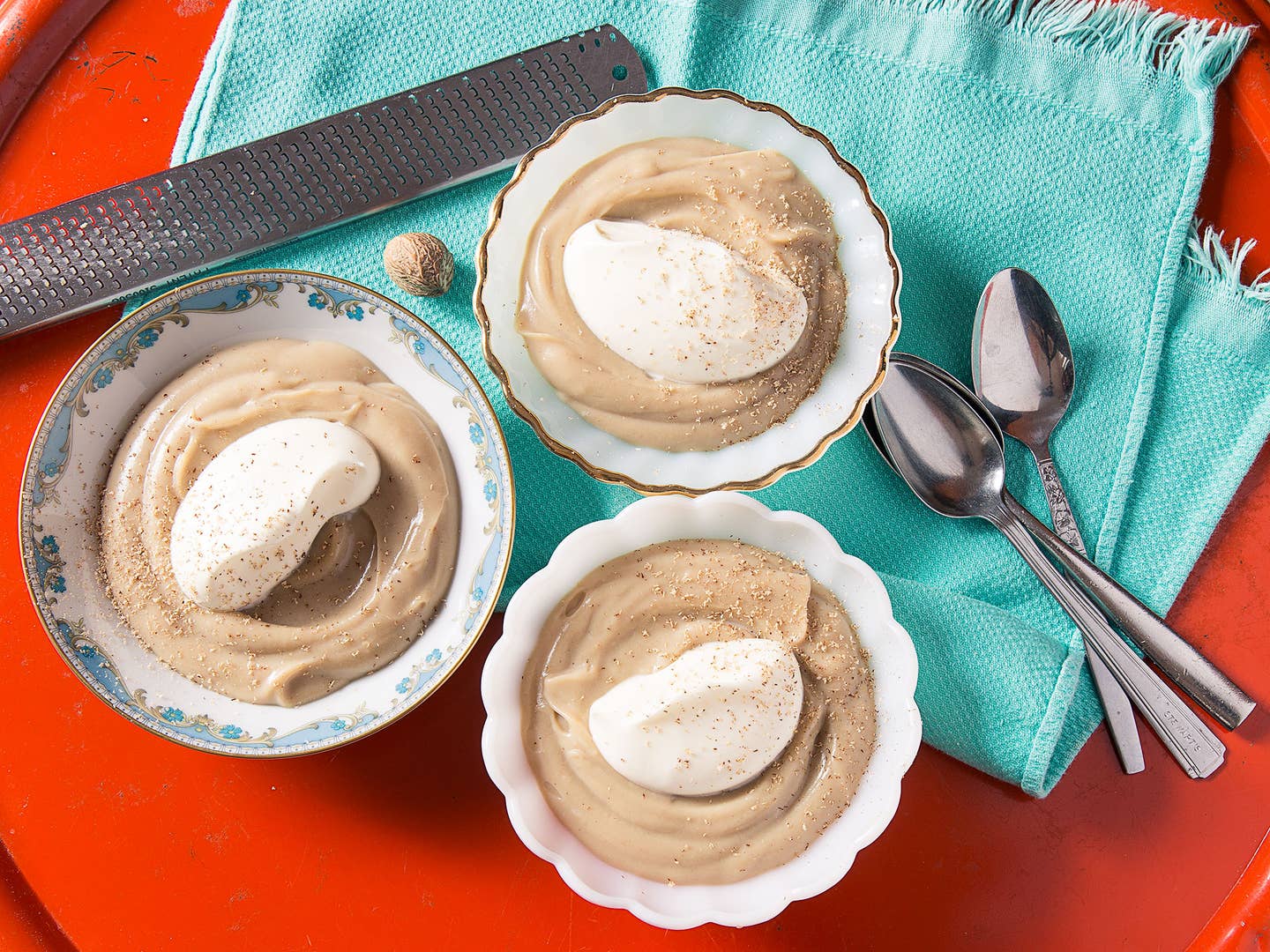 Recipes
The Best Dessert Since Chestnuts Roasting on an Open Fire
Make the most of chestnut with a simple creamy pudding
Mont blanc is one of my favorite old-school French desserts. The dish, made of squiggles of chestnut pastry cream atop whipped cream nested in a crisp meringue, was made by pastry chefs in France to resemble its namesake mountain, and it's since become a special winter treat, when chestnuts are in season.
I've been a fan of chestnuts ever since my father roasted them, yes, over a real open fire in our fireplace, for me as a kid. Now the creamy, nutty puree is my favorite way to eat them.
This pudding takes the best part of the mont blanc—the chestnuts—and dispenses with the fussy meringue, so you can enjoy chestnuts in all their toasty glory, with no distractions. A grating of nutmeg in the cream and on top of the pudding is a natural complement, its floral essence echoing that of the chestnut, and well, they're both brown, so there must be something there, too.
If you're a chestnut fanatic like me, you'll find plenty of opportunities to make this simple dessert while the nuts are piled up like mountains in the markets.