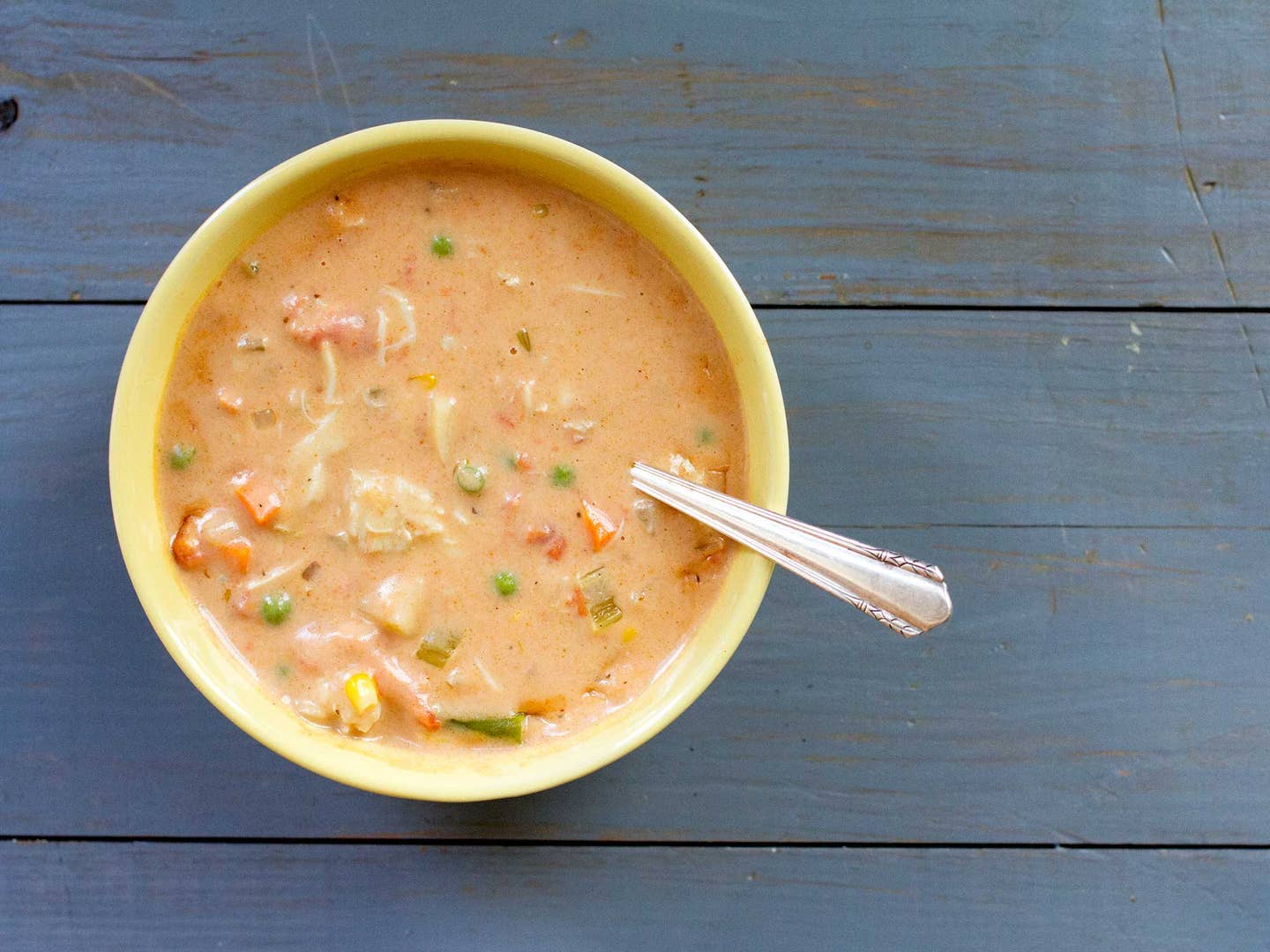 Recipes
The Maryland Way to Eat Crab Soup
Forget crab cakes; this soup mashup is the cream of the crab
Food in Maryland means crab, which for most people means crab cakes. But cakes are only the tip of the claw, and for me, a Maryland native, the real treat is crab soup. Cream of crab soup, specifically, crazy rich and loaded with Old Bay. The state's brothy, vegetable-packed crab soup never did it for me, until, during a recent trip home, my sister showed me the Maryland way to eat it: Mix it with a dose of the creamy kind.
Some Marylanders call it half-and-half soup. Others say it's yin yang soup. I called it gross, until I tried it, and realized that it's the best of both soup worlds: the richness of cream of crab with all the vegetables from Maryland crab. The only downside is you have to make two soups before you can sit down for dinner. That's fine for a restaurant; less so for a home cook in search of a simple dinner.
So here I've merged the two into one recipe, rich and creamy but still heavy on vegetables. We had some blue crabs knocking around the test kitchen, so I used the shells to make my own crab stock, which makes up the base of this soup, though you could use store-bought seafood stock instead. Just add in some vegetables and a touch of half and half and you've got yourself the perfect Maryland Soup, and my new favorite way to eat crab.