Recipes
Fromage Blanc Cheese Spread (Cervelle de Canut)
Serves

serves 4-6

Cook

5 minutes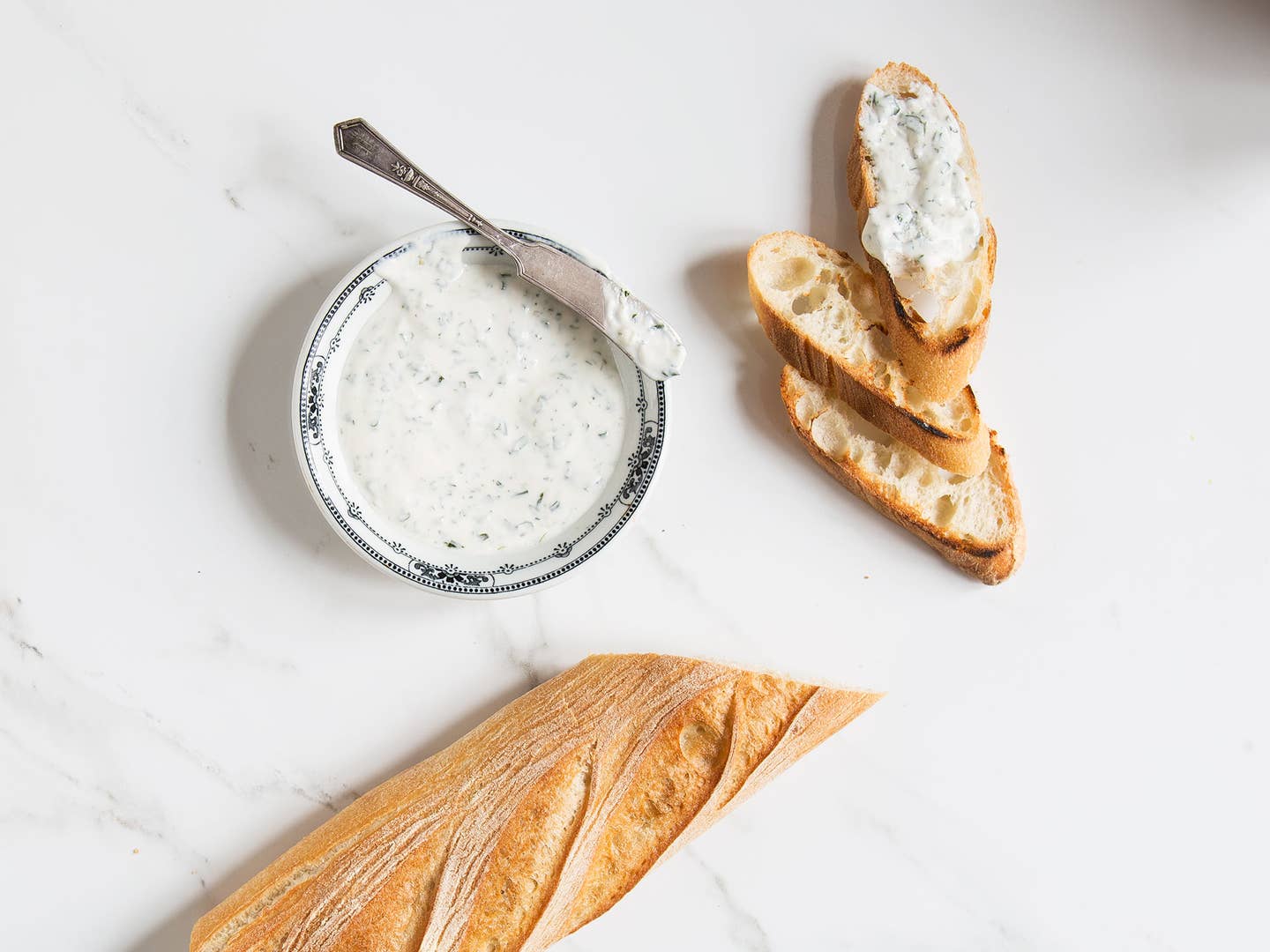 This dish, which translates literally to "silk worker's brain," is said to be named for Lyon's 19th-century silk weavers, who'd often make a lunch of the smooth herbed-cheese spread. Chef Boulud's family used to make it with fresh goat cheese, but fromage blanc works just as well. Serve with salad, potatoes, or toasted bread.
Ingredients
12 oz. fromage blanc
1 1⁄2 tbsp. finely chopped chervil
1 1⁄2 tbsp. finely chopped chives
1 1⁄2 tbsp. finely chopped parsley
1 1⁄2 tbsp. finely chopped tarragon
2 tsp. olive oil
2 tsp. red wine vinegar
2 tsp. white wine vinegar
1 garlic clove, mashed into a paste
Kosher salt and freshly ground pepper
Instructions
Step 1
In a medium bowl, mix fromage blanc with chervil, chives, parsley, tarragon, olive oil, vinegars, garlic paste, salt, and pepper. Refrigerate until ready to serve.