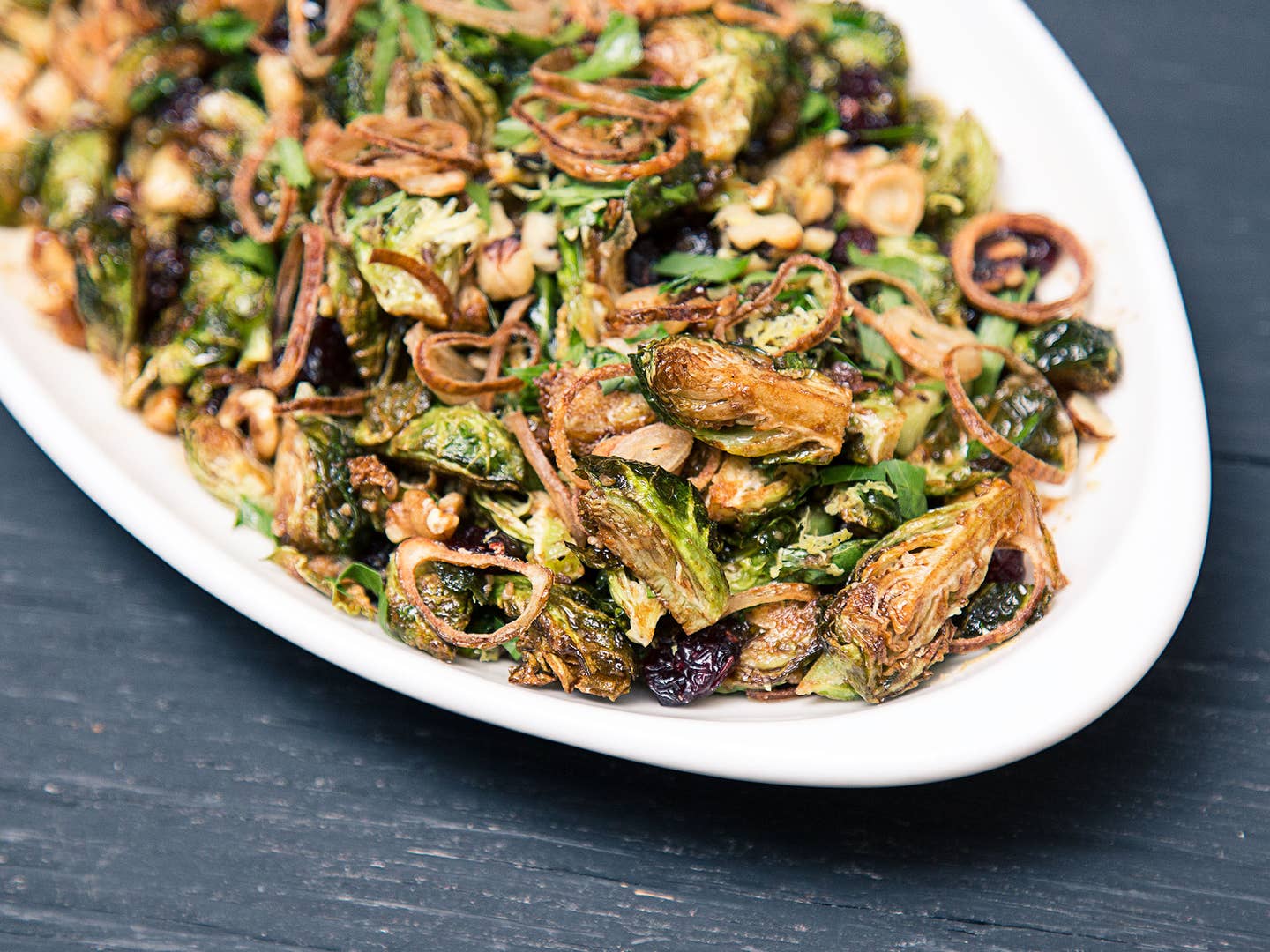 Techniques
Why We Want You to Fry Your Brussels Sprouts
These crispy—but not greasy—mini cabbages get brightened up with lemon and a balsamic dressing
It's almost a rite of passage for kids to dislike Brussels sprouts. A seemingly abject vegetable, brussels sprouts get a bad rep when they're left to be mushy and flavorless. This version doesn't take any risks in the flavor department. Crispy and full-flavored, the Brusselsness of these sprouts is enhanced and improved by a sweet and vinegary dressing tinged with mustard. Dressed with parmesan and lemon zest, these green sprouts are hardly recognizable from those of bad family dinners past.
Start out by making the dressing: balsamic vinegar, honey, olive oil, mustard, and shallots are blended until smooth then seasoned with salt and pepper. Quickly fry the brussels sprouts in a deep pan until golden brown, then allow to drain on paper towel. Use the same oil to fry the remaining shallot rings. Combine the sprouts with the sauce, parsley, cranberries, parmigiano, and walnuts, then top with the crispy shallots and lemon zest.
We promise you'll convince even the pickiest eater that these are not to be pushed aside. They're so good, in fact, they should not be passed up for a chance to make an appearance on your Thanksgiving dinner menu. For more family dinner revival tactics, check out our Complete Guide to Thanksgiving.