Apple Recipes
Apple add crunch and sweetness to all kinds of dishes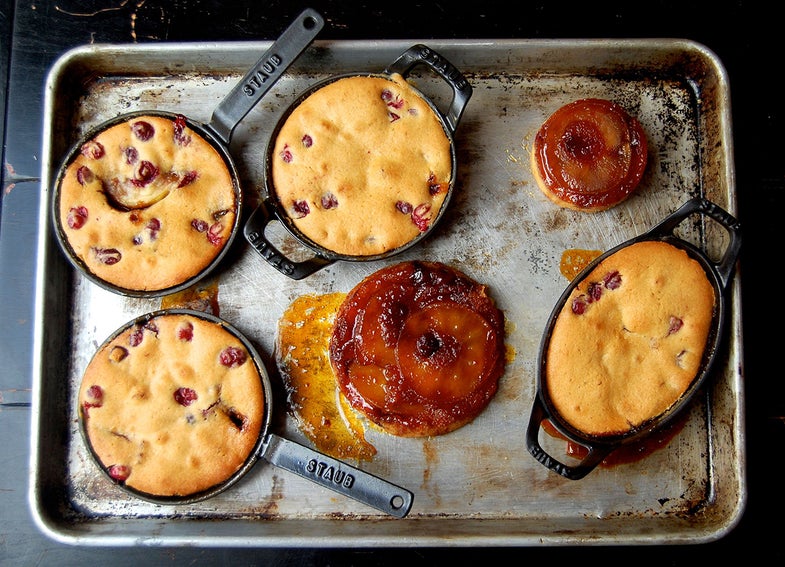 There is perhaps no ingredient more representative of autumn than a crisp, sweet-tart apple. Ranging in flavor from tooth-achingly sweet to bright and acidic, they're an extraordinarily versatile ingredient to use in dishes both sweet and savory. From stuffed turkey and pork to salads to apple pie, we've rounded up our favorite apple recipes.
Apples are a great way to add sweetness and crunch to salads. Try tossing cold red apple wedges and cider vinaigrette with hot, lightly grilled escarole for a simple but unusual salad. Apple matchsticks are added to our kohlrabi and watercress salad with sumac-yogurt dressing and our Waldorf-style Brussels sprout salad with crispy guanciale.
We love pairing apples with pork. Apples combine with dried apricots, prunes, and bourbons to make a decadent stuffing for pork loin. In Poland you'll find bigos, a hearty stew of pork shoulder, bacon, kielbasa, sauerkraut, and apples.
Of course, one of the most classic things to do with apples is make pie. To take a traditional apple pie to the next level, we add caramel to the filling and top it with sea salt to bring out the sweetness. For a more elegant apple pie, try filling a sweet tart dough with homemade apple butter and almond cream. The result is a delicate, creamy, intensely spiced tart.
Find all these dishes and more in our collection of sweet and savory apple recipes.